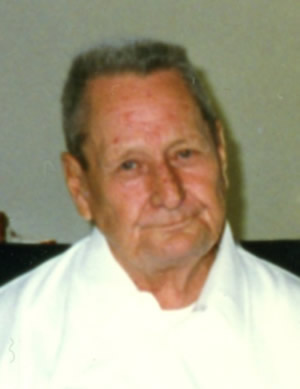 James G. Keefe
TEWKSBURY James G. Keefe, 85, of Tewksbury, died Saturday, May 9, 2009, at his home after a brief battle with cancer. He was the husband of Barbara (Bouret) Keefe, with whom he celebrated their Fifty Seventh Wedding Anniversary last August.
A son of the late James E. and the late Emily J. (Kerwin) Keefe, he was born October 13, 1923, in Lowell, attended St. Peter's Grammar School and graduated from Lowell High School. After High School, he joined the Army Air Corp serving in China from 1942 until 1945. He then returned to Lowell until 1949 when he joined the United States Air Force, serving in Korea. In 1952, upon his return to Lowell, he worked with the Air Force at Hanscom Air Force Base, until his retirement in 1973.
A member of the former St. Peter's Parish, he was an award winning coach, producing many championship titles with St. Peter's CYO baseball and basketball teams. Since 1955, he made his home in North Tewksbury and was a member of the Veterans of Foreign Wars, Post #8164 in Tewksbury and a member of the Disabled American Veterans in Lowell.
Besides his wife, Barbara, he is survived by his son, John J. Keefe of Dover, DE; his daughter, Joanne M. Tomasello and her husband, Charles, of Conway, SC; a granddaughter, Jessie Marie Tomasello of Conway, SC; a grandson, Charles Tomasello Jr., of Conway, SC; and several nieces and nephews.
He was also brother of the late Arthur Keefe, the late Virginia Keefe, and the late Paul Keefe.
HIS FUNERAL WILL BE HELD PRIVATELY AT THE CONVENIENCE OF THE FAMILY.
MEMORIALS IN HIS NAME TO SAINTS MEDICAL CENTER, CANCER CENTER, ONE HOSPITAL DR., LOWELL MA 01852.