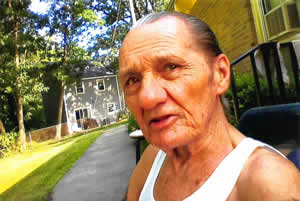 James Joseph 'Jimmy' Friant

LOWELL        James Joseph 'Jimmy' Friant, 80 of Lowell, passed away peacefully on Friday, December 20, 2019 at Willow Manor Nursing Home with his family by his side. He was the beloved husband of Dolores M. (Dias) Friant with whom he married in 1992, sharing the last 52 years together.

Jimmy was born in Pennsville, NJ on October 21, 1939 and was a son of the late Edward and the late Mildred (McCauliff) Friant. He was raised and educated in the New Jersey area.

In the 1950's, Mr. Friant enlisted with the United States Army, serving his country as a Military Police Officer for a period of 3 years before his honorable discharge. 
Throughout his life, Jimmy was a member of the Lowell American Legion, the CCA Club, Club Passé Temps, and the Gaelic Club. He enjoyed fishing and camping. He also loved to cook, for which he will be greatly missed. Although he had many passions, spending time with his family brought him the most joy. 

As a teenager, Jimmy became a roofer and was employed at Liberty Roofing and Bureau Brothers Roofing, working for over 50 years before his retirement at the age of 62. He loved his work and his strong work ethic was a testament to the man he was.  

In addition to his wife, Dolores M. (Dias) Friant of Lowell, he is survived by his six children, Edward J. Friant and Robin of Lowell, Gary Friant of Pennsville, NJ, James Friant Pennsville, NJ, and Michael Friant Pennsville, NJ, Annette Hughs of Florida, and Ivy Friant of Ohio; and his grandchildren including, Kerri Ramsay and Amanda Grondin. He is also survived by his siblings, Tom Friant of Jaffrey, NH, and Patricia Tranham of Pennsylvania; and his dog, Arnold and many nieces and nephews.
He was predeceased by his daughter, the late Dawn M. Friant; his brothers, the late Edward Friant, the late Harry Friant, the late Bobby Friant, and the late Kenneth Friant; and his dog, the late Brandi.


ON MONDAY, JANUARY 30, 2019, YOU ARE INVITED TO HIS CALLING HOURS FROM 9A.M. - 12 NOON AT THE MCDONOUGH FUNERAL HOME, 14 HIGHLAND STREET, LOWELL, 978-458-6816.
ON MONDAY FOLLOWING THE CALING HOURS A PROCESSION WILL FOLLOW TO WESTLAWN CEMETERY FOR BURIAL AND MILITARY HONORS. 
IN LIEU OF FLOWERS, DONATIONS IN HIS NAME MAY BE MADE TO: LOWELL HUMANE SOCIETY, 951 BROADWAY STREET, LOWELL, MA 01854.