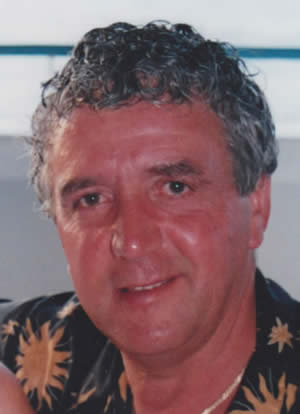 James (Jack) J. Durfee
LOWELL James (Jack) J. Durfee, a lifelong resident of Lowell, Massachusetts, he fought a courageous battle with lung cancer but lost on January 20th, due to complications from surgery. He was married to Carol A. Durfee; together they celebrated their 46th wedding anniversary on September 6.
Jack was born in Lowell on November 5, 1944, son of the late William and Dorothy Durfee. Jack owned and operated Durfee Plumbing and Heating Company in Lowell for forty years. He served in the Army infantry in the Vietnam War; was a former president of the Greater Lowell Plumbing, Heating, and Cooling Association; former Board of Directors member of the Massachusetts Plumbing, Heating, and Cooling Association; former member of the Merrimack Valley Plumbing, Heating, and Cooling Association, the Lowell VFW, the American Legion, the Lowell Elks, the Ancient York Lodge, the Joseph Webb Lodge, the Boston Council of Royal and Select Master Masons, the Saint Paul's Royal Arch Chapter, the Boston Commandery, the Bektash and Aleppo Shrine (32nd degree), the New Hampshire Court 137 Royal Order of Jesters, the Marco Island (Florida) Shrine Club, and the Naples (Florida) Billikan Club.
Jack is survived by three sons, James A. Normandie and his wife, Kelly of Lowell, Joseph E. Normandie and his wife, Michelle of Lowell, and John W. Normandie and his wife, Michelle of Westford; two daughters, Diane L. Poirier and her husband, Paul of Litchfield, NH, and Karen E. Lu and her husband, John of Andover. He is also survived by twelve grandchildren, Jennifer, John, Daniel, Sara, Samantha, and Lilie Normandie, Nicole and Shauna Poirier, Nicole Doyle-Tedford, and Caroline, Jack, and Ben Lu; as well as a great-granddaughter, Aneisa Cruz; and many nieces and nephews. Jack is also survived by two sisters, Diane and her husband, Walter Sullivan of Weymouth and Helen of Lowell; and a brother, Allen Durfee of North Carolina.
YOU ARE INVITED TO HIS CALLING HOURS FROM 2 UNTIL 7 P.M. ON WEDNESDAY, JANUARY 27 AT THE MCDONOUGH FUNERAL HOME, 14 HIGHLAND STREET, LOWELL, MA 978-458-6816. HIS FUNERAL SERVICE WILL TAKE PLACE IN THE FUNERAL HOME AT 7 P.M. IN LIEU OF FLOWERS, DONATIONS IN HIS NAME MAY BE MADE TO THE AMERICAN CANCER SOCIETY, 30 SPEEN STREET, FRAMINGHAM, MA 01701.