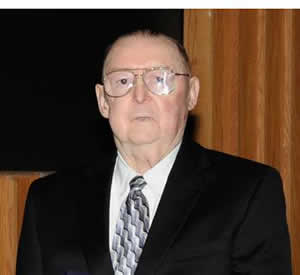 FOR THOSE FOLKS THAT WERE NOT ABLE TO ATTEND THE VISITATION ON FRIDAY, DUE TO THE WEATHER, YOU ARE INVITED TO AN ADDITIONAL VISITATION FROM 6 UNTIL 8 ON SUNDAY FEB. 10
James J. 'Jim' Faulds
"Served his country for 52 years with the United States Air Force"
CHELMSFORD James J.'Jim' Faulds, 72, of Chelmsford, died Thursday, January 31, 2013, at Sunny Acres Nursing Home after a long illness. He was the widower of the late Marcia (Manning) Faulds who died in 2009.
Born February 3, 1940, in Warsaw, New York, he was a son of the late Alexander and the late Rilla (Carson) Faulds, and was raised and educated in Geneseo, New York, graduating from High School.
Mr. Faulds joined the United States Air Force in 1958, serving for twenty six years during the Vietnam War. After his honorable discharge and retirement from active duty, he served as a civilian for the United States Air Force for the next twenty six years, as a personnel manager for the Department of Defense, retiring in August of 2012.
He made his home in Chelmsford and enjoyed bowling, golf, softball, and was a fan of the Boston Red Sox and the Boston Bruins.
He is survived by his children, Jim J. Faulds Jr. and his wife, Julie, of New Albany, IN, Kim M. Faulds of Chelmsford, Andrew J. Faulds and his wife, Jessica, of Nashua, NH, and Courtney L Faulds of Chelmsford; his three grandsons, Joshua Faulds of Methuen and Cameron Faulds and Chase Faulds of Nashua, NH; his two granddaughters, Emily Skinner and Molly Skinner of Chelmsford; his sister, Sally Demunn and her husband, Joe, of Liecester, NY; and several nieces and nephews.
He was also the father of the late Christine Faulds and the late Amy Faulds-Denton.
YOU ARE INVITED TO HIS MEMORIAL VISITATION 2 UNTIL 6 P.M. ON FRIDAY, FEB. 8, AND SUNDAY FEB. 10 FROM 6 UNTIL 8 PM AT THE MCDONOUGH FUNERAL HOME, 14 HIGHLAND STREET, LOWELL 978-458-6816. HIS BURIAL WILL TAKE PLACE ON MONDAY, FEB. 11, AT THE MASSACHUSETTS NATIONAL CEMETERY AT BOURNE. MEMORIALS IN HIS NAME TO THE AMERICAN CANCER SOCIETY CENTRALIZED MEMORIAL PROCESSING CENTER, 30 SPEEN STREET, FRAMINGHAM MA 01701. PLEASE VISIT WWW.MCDONOUGHFUNERALHOME.COM AT ANYTIME TO SEND THE FAMILY AN E-CONDOLENCE.