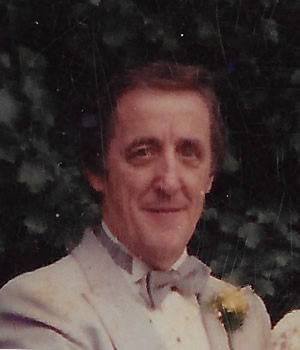 James D. Moulton
LOWELL James D. Moulton, 75, of Lowell, passed away Friday, April 29, 2016 at Lowell General Hospital-Saints Campus. He was the husband of Lotte Moulton with whom he shared the past 28 years of marriage.
James was born in Lowell on June 1, 1940 and was a son of the late George Burke Moulton and the late Anna (Gregg) Moulton. He grew up in Lowell and attended the area schools, graduating from Lowell High School. He loved playing tennis, as well as traveling and has traveled all over the country and the world. James also enjoyed playing bingo at St. Williams Parish in Tewksbury. He was a very happy and easygoing guy.
He resided in the Belvidere section of Lowell and was a communicant of the Immaculate Conception Church. James was employed as an assembler for BTU in Billerica for many years before his retirement.
In addition to his wife, Lotte, he is survived by his three brothers, Charles Moulton of Chelmsford, George Moulton and his wife, Annette of New Hampshire, and Dennis Michael Moulton and his wife, Kathy of Dracut. James is also survived by seven step-children, several nieces and nephews, and many step-grandchildren and great grandchildren.
ON THURSDAY, MAY, 5, 2016 YOU ARE INVITED TO ATTEND HIS FUNERAL SERVICE AT 11A.M. AT THE MCDONOUGH FUNERAL HOME, 14 HIGHLAND STREET, LOWELL, MA 978-458-6816.