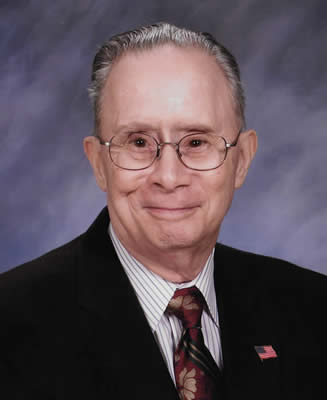 John G. "Jack" Perry
"Beloved Father, Grandfather and Generous Lowellian"
MEDWAY John G. Perry, "Jack", 80, of Chelmsford, passed away Saturday, June 15, 2019, peacefully at Medway Country Manor in Medway.

He was born on October 29, 1938, in Arlington, and was the beloved son of the late Joseph W. Perry and the late Gladys R. (Porter) Perry. He was raised and educated in Arlington. He graduated from Arlington High School with the class of 1956 and furthered his education at Bentley School of Accounting, graduating with a degree in finance in 1958. He moved his family to Lowell in 1973, where he resided for most of his life.

Prior to moving to Lowell, John was employed by the Continental Can Company, Winchester Co-operative Bank and Glendale Square Co-operative Bank. He began his career at the Lowell Co-operative Bank in 1972 and retired as Executive Vice President and Treasurer in 2000. He also served his country for six years with the United States Army Reserves with the 94th Infantry Division; he was honorably discharged in 1963.

John was an avid cook and gardener and enjoyed collecting antiques. He was dedicated to service in his adopted city and was involved in the management of many community organizations. He served as both president and treasurer of the Lowell Development and Financial Corporation, chairman of the Lowell Historic Board, treasurer and president of the Northeast Builders Association, and on the boards of many other community organizations including the Chamber of Commerce, the Downtown Lowell Business Association, D'Youville Manor Guild, House of Hope, and the Lowell Humane Society. His spirit of volunteerism was a driving force throughout his life and his contributions to the City of Lowell were recognized with countless awards over the years. He will be fondly remembered in the community for having helped many families realize their dream of home ownership.
Besides his indelible impact on the city of Lowell, his other legacy is his family. He is survived by his children, Denise Womer and her husband, Ronald, of Northfield, VT, Donna Thompson of Lowell, William Perry of Lowell, Diana LaPointe and her husband, David, of Norfolk, Daniel Perry and his husband, Kevin of Gorham, NH, his grandchildren, Kyle Ruby, Benjamin, Audrey and Jonathan Thompson, C. Justin Brown, and Piper and Payton LaPointe. He is also survived by his cousin, G. Allan Perry of Lincoln, who was like a brother to him, and his long-time companion, Gloria Palermo and her extended family. He was the grandfather of the late Nathaniel Ruby.
YOU ARE INVITED TO HIS VISITATION AND FUNERAL. HIS VISITATION WILL BE HELD ON WEDNESDAY, JUNE 19, 2019 FROM 3 UNTIL 7 P.M. AT MCDONOUGH FUNERAL HOME, 14 HIGHLAND STREET, LOWELL 978-458-6816. ON THURSDAY, JUNE 20, 2019 HIS FUNERAL PROCESSION WILL BEGIN AT THE FUNERAL HOME AT 9 OR PLEASE JOIN US AT ST. MARGARET OF SCOTLAND CHURCH FOR HIS FUNERAL MASS WHICH WILL BE HELD AT 10 A.M.. HIS BURIAL WILL BE HELD AT THE WESTLAWN CEMETERY. IN LIEU OF FLOWERS, PLEASE SEND MEMORIAL CONTRIBUTIONS IN HIS NAME TO: THE HOUSE OF HOPE, 812 MERRIMACK STREET, LOWELL, MA 01854 OR THE LOWELL HISTORICAL SOCIETY, P.O. BOX 1826, LOWELL, MA 01853.