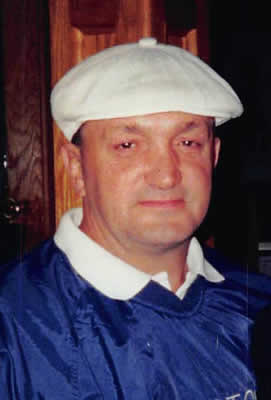 John B. 'Jack' Brady

LOWELL John B. 'Jack' Brady of Lowell, died Saturday, September 1, 2018 at Lowell General Hospital, surrounded by his loving family.
Born in Lowell, MA on March 9, 1948, he was a son of the late Joseph and Evelyn (Mercier) Brady. As a young lad, he shined shoes and delivered the Record American Newspaper. He worked at various race tracks in New England and became a jockey until he literally outgrew the saddle.

Jack was a NE Golden Glove Open Champ, a NEAAU Champion, and also fought professionally as a welter weight. He was inducted into the NE Boxing Hall of Fame in 1992. He was a lifelong New England Patriots Fan, and season ticket holder for nearly 60 years. He was also a longtime member of Longmeadow Golf Club.

He had a great love and appreciation of history and music. Everyone enjoyed his company. He would tell you stories full of fun and laughter that you'd never get tired of hearing. He retired from the Middlesex County Sheriff's Department after 28 years of service.
Jack founded and was president of the Gaelic American Club in Lowell since 1989. He will be sorely missed by his Gaelic Family, many lifelong friends, and all those who knew him.

He leaves his wife of 52 years, Catherine (Brenegan) Brady; his son, John and his wife, Cathy (Ward) Brady. His loving grandson, Patrick Brady. His son, Gerald Brady and his partner, Elizabeth Soeng; and his daughter, Mary Brady and a close family friend, Martin Huq; his devoted sister in law, Betty (Brenegan) Johnson; a good friend, Bill Pappas; and many nieces and nephews.

He is also survived by his sisters, Joan Parks, Melissa Beausoleil and her husband, Rick, Deborah Mack and her son, Chuckie; his sisters in law, Mary Ellen Brenegan and Ruth Brady; his brothers in law, Richard Dion, Dave Marcouillier, John Hickson, and William Brenegan and his wife, Michelle.

Jack was predeceased by his brothers, James Brady, Robert Brady, and Gerald Brady; and his sisters, Janice Cormier, Barbara Brady, Carol Karvelas, Lana Dion, and Pam Marcouillier. He was also predeceased by his brother in law, Robert Brenegan who died one day after him.
ON FRIDAY, SEPTEMBER 7, 2018, YOU ARE INVITED TO HIS CALLING HOURS FROM 3 P.M. UNTIL 7 P.M. AT THE MCDONOUGH FUNERAL HOME, 14 HIGHLAND STREET, LOWELL, MA 978-458-6816. HIS FUNERAL SERVICE WILL TAKE PLACE AT 7 P.M. IN THE FUNERAL HOME.