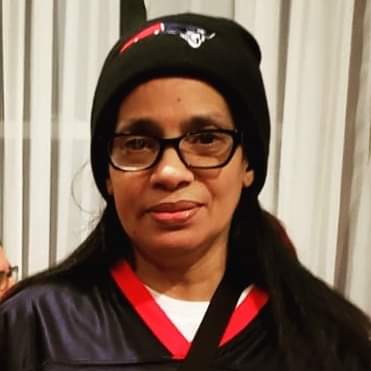 Ileana "Mimi" (Santana) Barreto
LOWELL Ileana "Mimi" (Santana) Barreto, 57, of Lowell, passed away Thursday, June 6, 2019, at Lowell General Hospital - Saints Campus with her family at her bedside. She was the beloved partner to Dwayne Keith Johnson for over 20 years.

She was born on February 15, 1962 , in New Jersey, and was a daughter of the late Rafael Santana and the late Maria (Rios) Santana. She was raised and educated in Passaic New Jersey and was a graduate of Passaic High School.

Mimi, as she was affectionately known, was a fun loving woman who enjoyed dancing and the company of her friends and family. She had a wonderful sense of humor and was always joking around with everyone. She also loved taking trips to Mohegan Sun to try her luck but also appreciated taking the time to sit on her porch and appreciate the simpler things in life.

Besides her longtime partner, Dwayne, of Lowell, Ileana is survived by her daughters, Yolanda M. Santana of Miami, FL and Samantha J. Santana of Lowell, her grandchildren Olivia & Oliver Ormaza-Santana, Yanzel Reyes, Jayvies Elisa, her nine brothers and sisters, Hilda Molina of NJ, Nereida Santana NJ, Juan Santana of NJ, Carmen Iris Rodriguez of CT, Fernando Santana of California, Lucy Murphy of Lowell, Yolanda Santana of NJ, Julio Santana of NJ, Miguel Santana of NJ, and many many nieces and nephews.

She was the sister of the late Rafael Santana Jr. and the late Hector Luis Santana

ON THURSDAY, JUNE 13, 2019, YOU ARE INVITED TO HER VISITATION, WHICH WILL BE HELD FROM 11 A.M. - 12 P.M. AND HER FUNERAL SERVICE WHICH WILL BE HELD AT 12 P.M. AT THE MCDONOUGH FUNERAL HOME, 14 HIGHLAND STREET, LOWELL 978-458-6816. PROCESSION WILL FOLLOW FOR BURIAL AT WESTLAWN CEMETERY IN LOWELL.