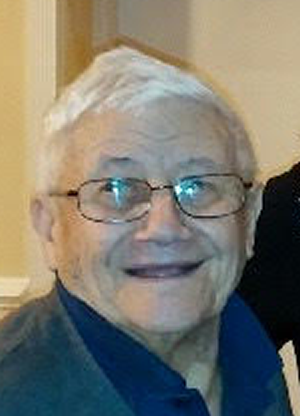 Ildebrando C. 'Tio Ourico' Rodrigues

LOWELL        Ildebrando C. 'Tio Ourico' Rodrigues, 94, a longtime Lowell resident, passed away on Saturday, August 15, 2020 at his home surrounded by his loving family. He was the widower of the late Maria Ascencao (Avila) Rodrigues who died in 2001 after almost 50 years of marriage.

A son of the late Ourico C. Rodrigues and the late Rita (Martins) Rodrigues, he was born January 26, 1926, in Terceira, Azores, Portugal, and was educated in that area.  He worked for Sacor while in Terceira before moving to the United States with his family in July of 1977.  He made his home in Lowell's Back Central Street neighborhood for most of his lifetime, and worked as a machine operator at Old Mother Hubbard for more than ten years prior to his retirement. He enjoyed many things in life, but his family was his pride and joy.

        His survivors include his children, Decio Rodrigues and his wife, Marta of Nashua, NH, Mary Carvalho of Hudson, MA, Cristina Kohlman and her husband, Patrick of Windham, NH, Fernando Rodrigues and his wife, Melissa of Billerica, Amanda Rodrigues ad her husband, Alcides of Lowell, Luisa Oliveira and her husband, Carlos of Tewksbury, and Rosa Santos of Lowell; his twenty one grandchildren; his thirty-three great grandchildren; his sisters, Rosa Titus of Pennsylvania, Joyce Walker of Pennsylvania, and Mandy Blair of Florida; and his brother, George DeSousa of Pennsylvania. He is also survived by many, many nieces and nephews; and his close friend, Marlenis Disfeano of Haverhill, who he considered a daughter.

      He was also the father in law of the late John Santos, and grandfather of the late Marta Galvao; and brother of the late Bertilde Jackman, the late Orlando Rodrigues, and the late Carlos Rodrigues.
        WHILE FOLLOWING SOCIAL DISTANCING GUIDELINES.
FAMILY AND FRIENDS ARE WELCOME TO ATTEND HIS VISITATION ON THURSDAY, AUGUST 20, 2020, FROM 9-11 A.M., AT THE MCDONOUGH FUNERAL HOME, 14 HIGHLAND STREET, LOWELL 978-458-6816.
HIS FUNERAL MASS AND BURIAL WILL TAKE PLACE PRIVATELY.