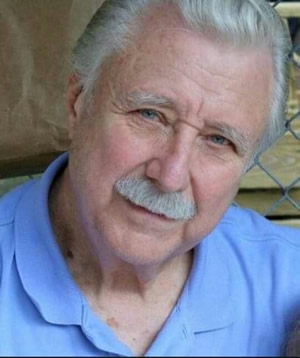 Herman W.  'Skip' Berger III

TYNGSBOROUGH       Herman W. Berger III, or Skip as he was affectionately known by many, 76, of Tyngsborough, passed away Thursday, January 2, 2020, at Sunny Acres Nursing Home in Chelmsford.  He was the widower of the late Barbara Berger, who passed away October of 2018, after 52 years of marriage.  

Skip was an avid painter and award-winning taxidermist, whose work has been displayed in LL Bean of Freeport, ME.  He also was a talented musician and has played in several bands throughout his life.

               A son of the late Herman W. Berger, he was born April 15, 1943, in Baltimore, MD where he was raised and graduated with a BSA from the Maryland Institute of Fine Art.  He was a longtime Maine resident, then made his home in Florida, and recently relocated to Tyngsboro.

            While living in Maine, he worked as a franchisee owner for an auto parts distributor that covered the state.  During his time in Florida, he worked in trim carpentry, and most recently, when he returned to New England (Mass), he worked as an advertising account executive with Verizon, until he retired in 2009. Wherever he was, he enjoyed spending his time painting wildlife, often selling his artwork to admirers. In addition, he was a member of the Kingdom Hall of Jehovah's Witnesses in Lowell.

              His survivors include his fiancé, Maria Williams, of Lowell; his children, Heidi McGovern and her husband, Shawn, of Newburyport; Lonnie Berger of Maine, and Holly Howard and her husband, Ryan, of Lowell; five grandchildren, Renee Angelo of Beverly, Nicholas Angelo of Newburyport, Arianna and Rylan Howard of Lowell, and Connor McGovern of Newburyport.

      ON SUNDAY, JANUARY 12, 2020, A MEMORIAL TALK WILL TAKE PLACE AT 4:30P.M. AT KINGDOM HALL OF JEHOVAH'S WITNESSES, 559 PINE STREET, LOWELL, MA 01851. 
ARRANGEMENTS BY THE MCDONOUGH FUNERAL HOME, 14 HIGHLAND STREET, LOWELL, MA 978-458-6816.