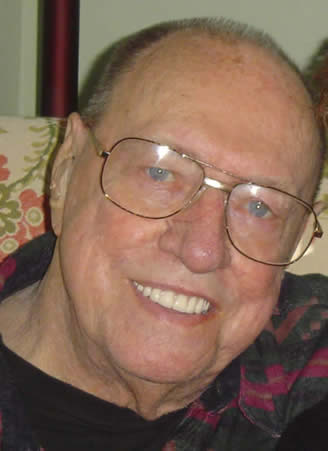 LOWELL Herbert F. Gordon, 80, a longtime Lowell resident, died suddenly, Tuesday, August 4, 2009, at Saints Medical Center, from congestive heart failure. He was the widower of the late A. Lucy (Kamishlian) Gordon.

A son of the late Harold E. and the late Lila A. (Corr) Gordon, he was born May 16, 1929, in Lowell, and educated in the local schools. Mr. Gordon served with the United States Army during the Korean Conflict.
A longtime resident of South Lowell, he moved to Chelmsford two years ago. He was an active member of the former Highland Union Methodist Church. Formerly of the Chelmsford Elks, he enjoyed the weekly Chelmsford Elks Flee Markets, and was also a member of the American Legion Post 212 in Chelmsford.

Mr. Gordon worked for the John C. Meyer Thread Company, and worked as a printing pressman for Concord Press, W. E. Andrews Printing, formerly of Waltham, as well as for Champagne Offset Printing in Needham, J. Dunahey Printing in North Chelmsford, and until his retirement in 1995, worked for Quality Press in Hudson, New Hampshire. He enjoyed going to Hampton Beach in the summer and woodworking and art. He was also an avid New England Patriots fan.

He is survived by his daughter, Lila A. Lorrey and her husband, Martin, of Lowell; a son, David 'Scotty' Gordon and his wife, Julie (Lucas), of Chelmsford; two grand daughters, Megan Lorrey of Lowell and Lila Lynne Gordon of Chelmsford; two sisters, Estele Bowles of Lowell and Virginia Lacomb formerly of Tyngsboro; his special friend, Marianne Mandarino; brothers in law, Robert Kamishlian and his wife, Vivian, of Daytona Shores, Florida, and Peter Kamishlian and his wife, Gemma, of Albany, Georgia;and several nieces and nephews.

He was also a brother of the late Harold E. Gordon Jr., the late Phyllis Titterington, and the late Marion Gordon, and brother in law of the late Viginia Fuchs.

YOU ARE INVITED TO HIS CALLING HOURS FROM 4 UNTIL 8 ON FRIDAY. ON SATURDAY HIS FUNERAL SERVICE WILL TAKE PLACE AT THE MCDONOUGH FUNERAL HOME, 14 HIGHLAND STREET, LOWELL 978-458-6816 AT 1P.M. BURIAL WILL BE HELD PRIVATELY. MEMORIALS IN HIS NAME TO MICHAEL J. FOX FOUNDATION FOR PARKINSON'S RESEARCH, ATTN: TRIBUTE GIFTS, CHURCH ST., P.O. BOX 780, NEW YORK, NY 10008-0780 OR DONATE AT MICHAELJFOX.ORG. E-CONDOLENCE SITE WWW.MCDONOUGHFUNERALHOME.COM