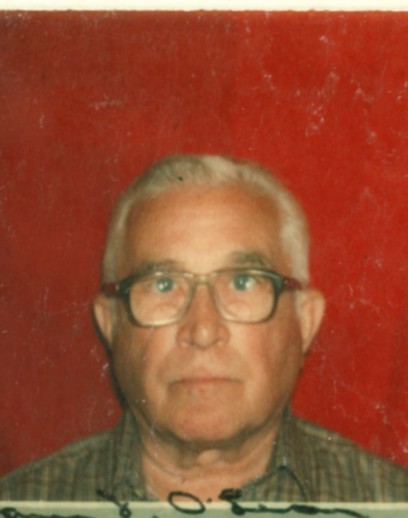 Henry Victor Morin

LOWELL Henry Victor Morin, 99, a lifelong Lowell resident, died Friday, March 12, 2010. He was a beloved son of the late John A. Morin and the late Delia R. (Larmand) Morin.

Born October 27, 1910, in Lowell, he was educated in the local schools. He served with the United States Army during World War II in France and Germany. After his honorable discharge he returned to Lowell and worked for American Hide and Leather for more than fifty years prior to his retirement. He also worked in the parts department of Raytheon in South Lowell for over ten years.

He made his lifelong home in Lowell and until recently, had resided at Archambault Towers in Lowell. A parishioner of the former Ste. Jeanne deBaptiste Church and the former Ste. Jeanne D'Arc Church in Lowell, he was a communicant of St. Joseph the Worker Shrine. Henry was an avid reader and was considered to be a historian. He was also a great football and baseball fan.

He is survived by a brother, Joseph Maurice P. Morin of Edison, NJ; three sisters, Irene F. Morin of Lowell, Doris S. Ouellette and her husband, Roland, of Nashua, NH, and Lucille T. Surprenant R.N. of Lowell; and many nieces, nephews, grand nieces, grand nephews, great grand nieces and great grand nephews.

He was also a brother of the late Anita L. Malo McCaffrey, the late Robert E. Morin and brother in law of the late Yvonne (Morrisette) Morin, the late Albert Malo, the late William McCaffrey, the late Marion (Gayle) Morin, and the late Dennis R. Surprenant, and grand uncle of the late Amy Lynn Surprenant.

MR. MORIN'S FUNERAL AND BURIAL WILL BE HELD PRIVATLY FROM THE MCDONOUGH FUNERAL HOME, 14 HIGHLAND STREET, LOWELL 978-458-6816. MEMORIALS IN HIS NAME TO THE POLLARD MEMORIAL LIBRARY FOUNDATION, 401 MERRIMACK ST., LOWELL MA 01852. E-CONDOLENCE SITE WWW.MCDONOUGHFUNERALHOME.COM