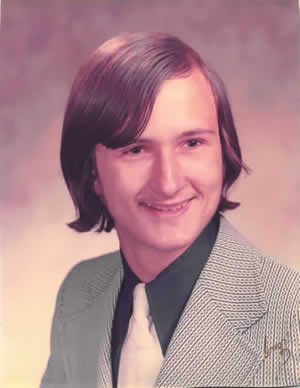 Greg Bennett


LOWELL Greg Bennett, 59, a longtime resident of Lowell, passed away unexpectedly at his home, Wednesday, October 26, 2016.
A son of the late Roland A. Bennett, and the late Ruth M. (Placido) Bennett, he was born May 3, 1957, in Malden. He was educated in Wilmington, and graduated from Shawsheen Valley Technical High School with the Class of 1975.
Mr. Bennett made his home in Lowell, and enjoyed woodworking and also enjoyed working with any types of electronics and cars. Lovingly known by his family and friends as a 'tinkerer', he had a mind for taking things apart, fixing them, and putting them back together.
He worked for Pine and Baker, Inc. wood product manufacturing in Tewksbury as a woodworker for the past five years.
He is survived by his sister, Debra Kemp of Dracut; his niece, Jenna L. Kemp of Lowell; his nephew, Dennis M. Rosa and his wife, Jennifer, of Merrimack, NH; his grand nephew, Joshua James Rosa of Merrimack, NH; and several friends.

CALLING HOURS WERE OMITTED AND HIS FUNERAL WAS HELD PRIVATELY.
ARRANGEMENTS BY THE MCDONOUGH FUNERAL HOME, 14 HIGHLAND STREET, LOWELL 978-458-6816.