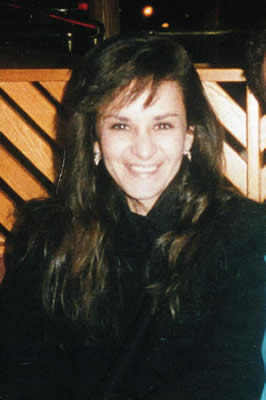 Georgette Alma Lantagne
(Gigi, Geeg, aka The Squirt)
Born: August 20, 1960
Passed: January 1, 2014
Georgette came from a long line of Lantagne & Violette female artists who create in oils, inks, watercolors and textiles. Some of her published art included newsletter cover & calendar design for CMS Newspaper Group, a City Mission Society program.
Gigi's recent art project was in the development stage. She planned to design and donate a coloring book to the St Jude Foundation. Gigi knew first hand the challenges that came with decades of chronic illness and wanted to create a coloring book that would help children cope with their challenges by using an artistic outlet.
Georgette was passionate about giving back to the community she lived in. She volunteered to assist people with disabilities, doing household chores and aiding in their mobility. Georgette enjoyed being with her extended family at New England Community Center. She loved the poetry, the opportunity to be of service and more importantly, the friendship.
Throughout the years there have been several people in the Lowell community that were caring, kind, and lent a helpful hand. Georgette was ever grateful to:
Thomas Combs, Kirsten Lewis, Katy Rich, Denice Lawrence, Karen Tridapoe, Ericka,
Ed Koehan, Lisa Brown, Carol Chapman, Mrs. Guthrie, the Saints Memorial & Lowell General medical staff, LPD, Alycia Mike, Debbie, Peter, Scott, Dennis, Rick Desmarais,
Lynne Brown-Zounes and the NECC Staff.
Georgette was predeceased by:
George Lantagne, father Armande Violette, mother
Survived by:
Mark George, son Michael Lantagne, brother Connie Lantagne, sister
Several aunts, uncles, nieces, nephews and cousins