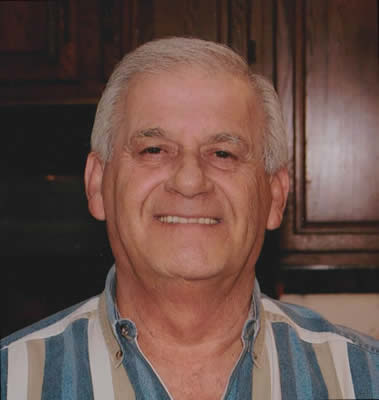 George V. Santos
Devoted Husband, Family Man and Provider

LOWELL George V. Santos, 70, a lifelong Lowell resident, died Sunday, September 15, 2013, at his home after a long illness surrounded by his loving, caring family. He was the devoted husband of Aline M. (Dumont) Santos, with whom he celebrated their forty forth Wedding Anniversary this year.
A son of the late John and the late Marie (DeJesus) Santos, he was born June 15, 1943, in Lowell, and educated in the local schools.
He made his lifelong home in Lowell, working for the Boot Mills Locks and Canals and then for Metalcrafters Inc. in Methuen as a Logistics
manager, retiring after thirty five years of service.
George was a good family man and a good provider and especially enjoyed time spent with his grandchildren. He was dedicated to the Pawtucketville Youth Organization since 2005, and also enjoyed trips to Twin Rivers in Rhode Island as well as deep sea fishing and fishing on the Merrimack.
In addition to his loving wife, Aline, he is survived by his children, Wayne R. Santos and his wife, Cecile, of York, ME, Leon J. Zupokfska and his wife, Michelle, of Londonderry, NH, Donna A. Quintal and her huband, Robert, of Lowell, and George V. Santos, Jr., and his wife, Susan, of Leominster; his grandchildren; Kristofer and his wife Dusty Santos, Jennifer and her husband Andrew Melendez, Lindsey and her husband Paul Dooling, Michael Santos, Leo Zupokfska, Ryan Quintal, Kyle Quintal, Curtis Quintal, Tyler Quintal, Owen Santos and Connor Santos, his great grandchildren; Kairi Santos, Julien Melendez, Madelyn Melendez, Jaxson Dooling, Madelyn Dooling. his sisters, Barbara Sturtevant and her husband, Donald, of Plaistow, NH, and Joyce Heath and her husband, David, of Lowell; and several nieces and nephews.
He was also a brother of the late Robert Santos, the late Richard Santos, and the late Raymond Santos.
YOU ARE INVITED TO HIS MEMORIAL VISITATION ON MONDAY, SEPTEMBER 23, FROM 10 UNTIL 12 NOON AT THE MCDONOUGH FUNERAL HOME, 14 HIGHLAND STREET, LOWELL - 978-458-6816.
MEMORIALS IN HIS NAME TO PAWTUCKETVILLE YOUTH ORGANIZATION, P.O. BOX 8441, LOWELL MA 01853. E-CONDOLENCE SITE WWW.MCDONOUGHFUNERALHOME.COM
George's Obituary also appears on our facebook page
McDonough Funeral Home Facebook page