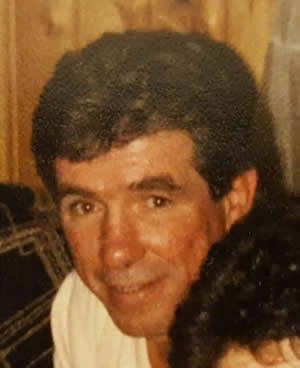 George E. 'Butch' Rudy

LOWELL George E. 'Butch' Rudy, 71, a lifelong Lowell resident, passed away Tuesday, September 26, 207, at Lowell General Hospital after a brief illness.

A son of the late George L. Rudy and the late Dorothy M. (Briere) Rudy, he was born August 11, 1946, in Lowell and was educated in the Lowell Schools. He made his lifelong home in Lowell.

Mr. Rudy was a former Golden Gloves Boxer and was the eldest of the seven 'Boxing Rudy Brothers' and as part of his boxing career, in 1963, he represented the New England Golden Gloves in Kansas City, Missouri in the 126 pound class. In his younger days, he worked in the hot top paving industry and later worked in the roofing industry, as the owner and proprietor of Watertown Roofing until his retirement. In addition, he was a member of the Club Passe-Temps, the CCA Club, and the Firefighters Club.

He is survived by his fiancee, Elinor Zani of Lowell; his children, Christine Rudy and her significant other, Chris Dixon, of Nashua, NH, Lisa Rudy of Lowell, Doran Rudy and his wife, Roseanne, of Derry, NH, Derek Rudy and his significant other, Toni Desrosiers, Ashley Bettencourt and her husband, Jack, of Dracut, and his step daughter, Brenna Hernandez and her husband, Peter of Lowell; his sister, Susan Silva of Lowell; his brothers, Dennis Rudy and his wife, Gloria, of Dracut, Brian Rudy and his wife, Anne, of Dracut, and Keith Rudy Sr., and his fiancee, Cheryl Haley-Beaudry; fifteen grandchildren; and several nieces, nephews, and cousins.

He was also a brother of the late Ronald C. Rudy, the late Gerald F. Rudy, the late Gary W. Rudy, and the late Linda Hancock.
His family would like to thank the doctors and nurses from the Lowell General Hospital Cancer Center, as well as the nurses and aides from Town and Country Nursing home for the compassionate care he received.
YOU ARE INVITED TO HIS VISITATION 10:30 A.M. - 12:30 P.M. ON TUESDAY AT THE MCDONOUGH FUNERAL HOME, 14 HIGHLAND STREET, LOWELL 978-458-6816.
HIS FUNERAL SERVICE WILL BE HELD AT 12 NOON.