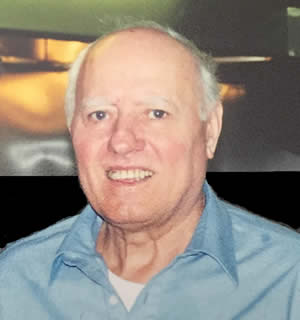 George Nicolakakis
Loving Husband and Father - Founder of George's Delicatessen
With a heavy heart, we announce the passing of our beloved George Nicolakakis, of Andover and formerly of Lowell, who died on February 9th, 2016 at the age of 84. He passed away peacefully at home surrounded by his loving family.

George was born on July 2nd, 1931, to Elias and Demetra (Rassias) Nicolakakis, in Vergadeika and was raised in Georgitsi, both small villages in the mountains north of Sparta, Greece. George spent his formidable years as a chanter at St. Athanasios Church in Georgitsi and proudly served as a medic in the Greek Army before making his journey from Greece to Lowell in 1956. George worked for several years in the Lowell Mills preparing the soles of shoes for local shoe companies and in 1959 during a visit to Greece, he met and wed his beautiful wife of 56 years, Tasia.

On April 1st, 1965, speaking broken English, he boldly opened the doors to George's Delicatessen on Gorham St, and for 50 years, side-by-side with his dedicated partner and brother-in-law, Steve Glekas, George poured his heart and soul into his restaurant, into the City of Lowell and most of all, into each and every customer that walked through his door. He hired dozens of employees over the years and he loved them as part of his family. He endlessly supported several Lowell schools, churches, youth associations and sports teams and would give money and food to those who were struggling. He had a special fondness for the families of the Swede Village section of the city and deliberately hired teenagers from there in order to give them a chance to work their way through school, an opportunity he did not have being brought up in poverty, completing only 2 years of school himself.

George enjoyed sports immensely, was an avid Boston sports fan and a proud past-President of the Pan Hellenic Soccer Organization where he met several of his lifelong friends. He also was a member of the Transfiguration and Holy Trinity Orthodox Churches of Lowell and participated in the Pan Laconian Society. During his spare time, George enjoyed the art of winemaking and would eagerly await the fall harvest of grapes in anticipation of testing, drinking and sharing the fruits of his labor. Above all, George's greatest love was his family. He welcomed several siblings, nieces and nephews into his home for months at a time upon their arrivals from Greece. He felt most comfortable being at home surrounded by his children and grandsons who were his pride and joy. He would spend endless hours mentoring them on life based on his amazing experiences. He had a passion for dancing and music and will be remembered fondly for his colorful storytelling. He is loved by his family and friends near and far and he will be missed greatly.

George was the beloved husband of Anastasia "Tasia" (Glekas) Nicolakakis, Caring father of Demetra (Nicolakakis) Santos, Louie Nicolakakis & his wife, Tara (Murphy), and cherished grandfather of George, Andrew, Jacob and William, all of Andover. Loving brother of Kyriako Vergados and her husband, Bill of Lowell, the late Nicholas Nicolakakis and his wife, Vasiliki of Dracut, Anna Calavritinos, of Lowell, Evangelo Nicolakakis and his wife, Ioanna, of Greece, Steve Glekas, of Dracut and Athanasios Glekas and his late wife, Ioanna, of Lowell. He is also predeceased by his brothers, Demetrios and John, of Greece. He is lovingly survived by several godchildren, nieces and nephews.

Visiting hours will be held on Monday, February 15, 2016 from 4-8 P.M. at the McDonough Funeral Home, 14 Highland Street, Lowell 978-458-6816.
His Funeral Mass will be held at Holy Trinity Greek Orthodox Church, 62 Lewis Street, Lowell on Tuesday, February 16, 2016 at 10:00 A.M. His burial will be held at the Westlawn Cemetery, Lowell. Relatives & Friends are respectfully invited to attend. In lieu of flowers, contributions can be made in his eternal memory to the Holy Trinity Greek Orthodox Church, 62 Lewis Street, Lowell.