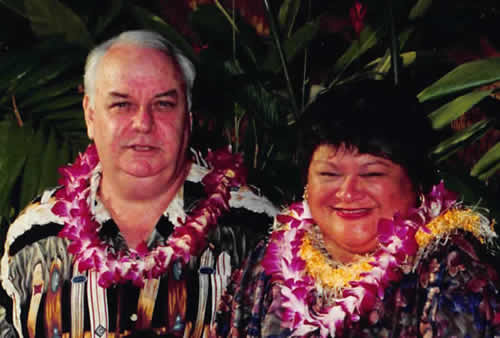 George L. Sweeney

LOWELL     George Leo Sweeney died in Lahaina, Maui Hawaii on February 9, 2020, where he had lived for over 53 years, just before his 73rd birthday, after a period of declining health.

      He was born February 27, 1947 in Lowell, a son of the late Dr. Joseph D.  Sweeney and Helen (Callahan) Sweeney.  George was per-deceased by his wife of nearly 50 years, Marvalee 'Nani" Kalima Sweeney.

     George was raised in Lowell where he attended the Sacred Heart School and Keith Academy, Class of 1964.  He attended Boston College and the University of Hawaii.  He worked for many years in the hospitality business/industry in Maui.  He was a longtime deacon at the Lahaina Baptist Church.

      He is survived by his sister Miriam (Sweeney) Murphy and her husband, Hugh, of Tampa, FL; his brothers, Joseph D. Sweeney and his wife, Paula (Deignan) of Dracut, Dr. William E. Sweeney and his wife, Marie (Kirwin) of Tewksbury, Attorney Thomas E. Sweeney of Lowell and his sister, Helen C. 'Cathy' Sweeney of Lowell; and many nieces and nephews, including Rosemary (Murphy) Horvat, Eileen Murphy, Catherine (Murphy) Edmonds and H. Joseph Murphy of Florida, Keith Sweeney of Lowell, Marla Sweeney of Nashua, NH, William Sweeney of Lexington, Edward Sweeney of Longmeadow, Todd Sweeney of Amherst NH and Shannon Sweeney of Methuen; along with many great nieces and great nephews and a large extended family.

     George and Nani will be buried in the family graveside in St. Patrick's Cemetery with his parents at the convenience of the family.

    May George and Nani rest in peace.

    A MEMORIAL WILL BE SCHEDULED AT A LATER DATE.  ARRANGEMENTS BY THE MCDONOUGH FUNERAL HOME, 14 HIGHLAND ST., LOWELL  MA 978-458-6816