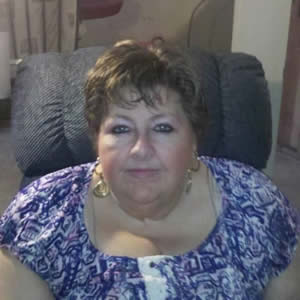 Gail (Ann) Laferriere
Gail (Ann) Laferriere age 58 , died unexpectedly on Monday April 28, 2020 at Life Care Center of Merrimack Valley.
Gail was born in Lowell on October 10, 1961. She was the daughter of the late Francis R (Babe) Laferriere and the late Dorothy P (Manning) Laferriere. Gail was educated in the Lowell School System graduating from Greater Lowell Regional Voke/Tech class of 1979.
Gail spent 25 years living in Florida where she loved going to the beach. She moved back to Lowell in 2010 to be closer to family and friends. Gail is preceded in death by her sister Donna McGonagle who passed in December 2019.
She is survived by her two brothers and a sister: Bob and Kate (Winn) Laferriere of Hampstead, NH, Daniel and Diane (Leedburg) Laferriere of Tyngsboro, MA. Nancy (Laferriere) and Al Kapinos of Hughesville, MD.

Gail was the Aunt too: Jennifer and (Troy) Gillissen, AJ and (Jennie) Kapinos, Noelle and (Brian) Grigg, Nicole and (David) Herrington, Rachel Laferriere, Shawn McGonagle, Alisen Laferriere and Kristen Laferriere.
Gail was also the Great Aunt too: Sierra, Jakade, Alex, Chase, Olivia, Kelsen, Shelby, Kalia, London, Maxton and Emrie.

There will be a celebration of Life for Gail in the late summer/early fall depending on when restrictions are lifted.