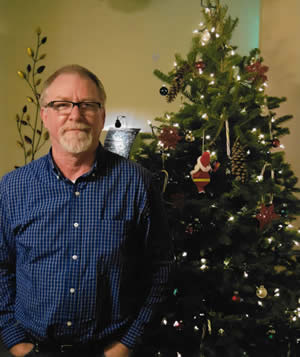 Frederick E. 'Fred' Dodge

LOWELL Frederick E. 'Fred' Dodge, 60 of Lowell, passed away suddenly on Friday, August 16, 2019 at his home. He was born in Methuen on September 1, 1958 and was a son of the late Margaret Hohmann.

Fred was raised in Salem, NH, where he attended the area schools, graduating from Salem High School with the class of 1976. He lived in California for thirty years working for Sony, before he relocated to the Lowell area in 2010 to be closer to his family. He currently worked in Lowell. Fred had many talents but often enjoyed working with stained glass.
He is survived by four brothers, Thomas, Francis, Christopher, and Edward Dodge; five nieces; and his aunts and uncles, Mary, Christopher, and Jimmy Hohmann. He is also survived by his two dogs, Sasha and Lola.

Fred was an animal lover and his family would like donations to be made in his memory to: The Humane Society of the US, 1255 23rd Street NW, Suite 450, Washington, DC, 20037.

ON THURSDAY, AUGUST 22, 2019 YOU ARE INVITED TO HIS COMMITTAL PRAYERS AT 11 A.M. AT PINE GROVE CEMETERY, 329 MAIN STREET, SALEM, NH. ARRANGEMENTS BY THE MCDONOUGH FUNERAL HOME, 14 HIGHLAND STREET, LOWELL, MA 978-458-6816.