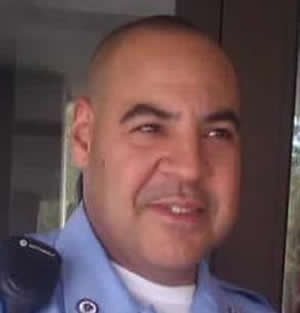 Frankie Pica
LOWELL Frankie Pica, age 48, passed away unexpectedly Saturday, September 24th, 2016 at his home in Lowell, Massachusetts. Born in Methuen, MA on May 6th, 1968 and the oldest son of Carmen and Juan F. Pica, Frankie spent most of his years growing up in Lawrence, MA and graduated from Lawrence High School in 1988. Growing up, he developed a passion for sports, specifically street hockey, football, softball and watching PPV boxing with family and friends.
Frankie is survived by his wife, Navy, two beautiful children, Davin (17 years old) and Jasmine (16 years old), mother Carmen, father Juan F., brother John and sister Diane. Frankie enjoyed making others laugh and helping his colleagues. He was a kind hearted, generous, friendly, gracious, and a helpful person. Words simply cannot express everything Frankie was and stood for.
He was in the Army for 10+ years before earning a honorable discharge from the military in 2012. Frankie re-enlisted in the Army in 2007 after spending several years in non-active duty to focus on his family. He is a veteran of Operation Iraqi Freedom in Iraq and Operation Enduring Freedom in Afghanistan, where he served as a Military Police. As a Serviceman in the Army, he was a mentor to others, a team player, friend and great soldier who exhibited honor and integrity. During his tour in Afghanistan, he was wounded during a raid and evacuation operation where he served in a designated imminent danger zone. As a result, he received commendations for his dedication and bravery in the face of danger. The discipline and patriotism he learned in the Army never left him, as friends and family will attest. Upon his resignation from the military, Frankie had been enjoying a career at the Massachusetts Trial Court as an Associate Court Officer and also working part time at the Hillsborough Department of Correction as a Correction Officer.
On Friday, September 30, his calling hours will be from 4:00 until 8:00pm at the McDonough Funeral Home, 14 Highland Street, Lowell, MA, 01852, 978-458-6816.
On Saturday, October 1st, his funeral will begin at the funeral home at 9am, his funeral Mass will offered at 10am, in St. Michael Church, 543 Bridge St., Lowell, MA.
Frankie will be interred at the Bellevue Cemetery in Lawrence, MA