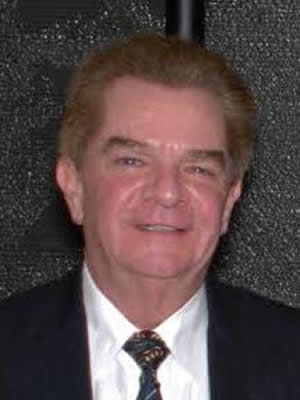 FRANCIS L. HURLEY, JR.
Business Developer
Francis L. Hurley, Jr. ("Frank") of Tyngsboro passed away at his home Sunday morning, January 17, 2016, after a long courageous battle with esophageal cancer.
Frank was born and raised in Lowell, the son of the (late) Francis L. Hurley and Doris G. (Evicci) Hurley of Lowell. He graduated from the Immaculate Conception School and Bishop Guertin High School, and attended the University of Massachusetts, Lowell.
After college, Frank began his career in sales and business development. In 1984, he formed a partnership and founded ADR, Inc. (Advanced Data Reprographics), a then pioneering internet and electronic publishing company, with more than 300 employees and offices coast to coast. With its success at the top of the Boston market, Frank sold ADR to Pitney Bowes and it remains in operation today.
Returning to his roots, Frank then undertook, with business partner David Elias, the revitalization of the historic Dye House on Cabot Street in Lowell. He developed the Brewery Exchange, a family restaurant, entertainment center, brewery and theater, helping to transform that area to what it is today. Most recently, Frank founded the Mass Motorcycle School, LLC, which trains and licenses more than 2000 students a year in MA, NH and RI. He was also the treasurer and owner of the HEM Corp., Inc., a business development group.
In addition to his mother, Doris G. Hurley, Frank is survived by two sisters: Suzanne Hurley, and her companion, Richard Simpson, of Chelmsford; and Joanne Locicero of Tyngsboro. He is also survived by his business partner and life-long friend, David Elias of Dunstable; by his niece, Tracey Cummings of Dracut; by close friends Shauna Carroll and her son, Sean Maciejewski, of Lowell; and by many nieces, nephews and friends.
Calling hours will be from 4:00 to 8:00 PM on Wednesday, January 20, 2016, at the McDonough Funeral Home, 14 Highland Street, Lowell (978-458-6816). The funeral will begin at 9:00 AM on Thursday, January 21, 2016, at the McDonough Funeral Home, followed by a funeral mass at 10:00 AM at the Immaculate Conception Church, 144 East Merrimack Street, Lowell. Internment will be at St. Mary's Cemetery, Tewksbury.