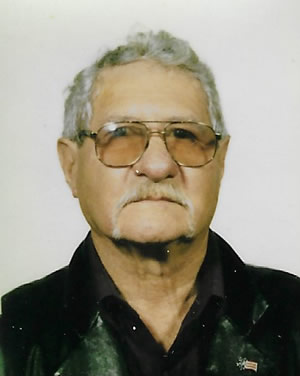 Francisco C. Melo
LOWELL       Francisco C. Melo, 92, of Lowell, passed away Thursday, April 16 2020, at Fairhaven Healthcare Center.  He was the widower of the late Odilia A. (Almeida) Melo.
     A son of the late Francisco Melo and the late Silvina (Furtado) Melo, he was born September 6, 1927, in  Fail, Azores, Portugal, and was raised and educated in the Azores.  He worked as mechanic on fishing vessels before moving to Angola where he worked as a mechanic.  In 1979, he came to the United States, making his home in the Pawtucketville Section of the City until his death.
     He worked for Joan Fabrics until his retirement and was a communicant of St. Anthony Church.
     Francisco loved his family, and enjoyed spending time with his family.  He also looked forward to vacationing, especially to the Azores.  In addition, he enjoyed wood working as well as meeting his friends at Holy Ghost Park.
      His survivors include his son, Victor L. Melo and his wife, Lidia, of Dracut; and his daughters, Dilia A. Almeida of Derry, NH and Rosalinda M. Ruas and her husband, Tony, of Lowell; his six grandchildren, Susy, Paula, Sonia, Ruben, Monica, and Danny; his great grandchildren; as well as many nieces and nephews.
      DUE TO REGULATIONS REGARDING THE COVID-19 PANDEMIC, HIS FUNERAL SERVICES WILL TAKE PLACE PRIVATELY. 
IN LIEU OF FLOWERS, THE FAMILY PREFERS DONATIONS TO BE MADE IN FRANCISO MELO'S HONOR  TO ALZHEIMER'S ASSOCIATION, http://www.alz.org.  ARRANGEMENTS BY THE MCDONOUGHFUNERALHOME, 14 HIGHLAND STREET, LOWELL, MA 01852, 978-458-6816.