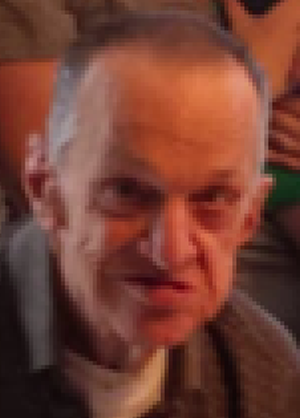 Francis W. 'Franny' Vieira

TEWKSBURY    Francis W. 'Franny' Vieira, 78, of Tewksbury, passed away peacefully at home, Wednesday, May 16, 2018.  Formerly of Lowell, he made his home in Tewksbury for many years.

     A beloved son of the late Frank G. Vieira and the late Agnes M. (Lane) Vieira, he was born December 14, 1939, in Lowell.

      Franny was a longtime client of Lifelinks, Inc, of Chelmsford and enjoyed being a part of their Day Program for many years.  He will be fondly remembered for his joking with the Staff and his always teasing and laughing with them.   Though he faced many difficulties throughout his life, he conquered each one.   His mother devoted her life to making sure Franny's life was good and that he would be well cared for.

    Franny is survived by his loving cousin and his family, Bill(William) and Dolly (Carol) King, their daughters, Melissa Eberiel and her husband, Christian, and their children, William and Thomas, and Ashley Mullin and her husband, Christopher, and their children, Lucas and Kyle.  He was predeceased by his parents and by his devoted aunt and uncle, Margaret and Paul King.

     Bill and Dolly and their children would like to express their deepest gratitude to the Staff of Lifelinks, Inc. for the loving and dignified care that was always given to Franny.  They would also like to thank the staff of Care Dimensions for their hospice care, the rehabilitation staff at Tewksbury Hospital, and Susan Graves, R.N., and Esteban Pena of Ken Underwood D.D.S. for their continued support and advocacy of Franny.

     Franny was well-loved and will be missed by many.
THE FUNERAL FOR FRANNY WAS HELD PRIVATELY FROM THE MCDONOUGH FUNERAL HOME, 14 HIGHLAND STREET, LOWELL 978-458-6816