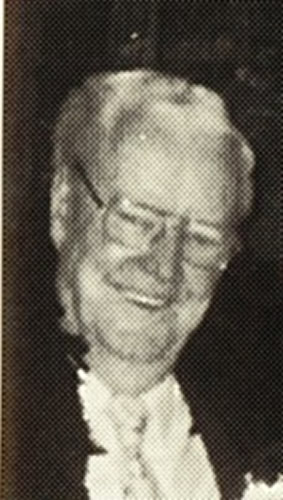 Francis T. Lannan

Devoted Father, Grandfather, Great Grandfather, and Great Great Grandfather

LOWELL Francis T. Lannan, 87, a lifelong Lowell resident, died unexpectedly, Monday, May 9, 2011, at Lowell General Hospital. He was the widow of the late Rita I. (Doran) Lannan, who died in June 2004.
Born January 31, 1924, in Lowell, he was a son of the late James and the late Mary (Galvis) Lannan, and was educated in the local schools.

Mr. Lannan joined the United States Navy in 1943 during World War II serving three years. He survived the sinking of the Destroyer, USS Glennon #620 on June 8th off the Coast of France two days after D Day. He was then sent to the Pacific on an AKA 102, USS Prentiss. He was honorably discharged in 1946.
Frank returned to Lowell, and worked for ten years at the Robinson Foundry becoming a Moulder. He then worked for Stop and Shop Corporation, as a Dairy Manager, retiring in 1986 after almost 28 years of service.

Mr. Lannan made his lifelong home in the Highlands Section of the City, and was a member of AARP, the Tin Can Soldiers, was a Past Chaplain of the East End Club, and enjoyed playing the horses and the dogs as well as cribbage, and especially enjoyed his trips to Foxwoods.

He is survived by his children, Francis T. Lannan Jr., and his wife, Joyce, of Dunstable, Carol A. Lannan of Lowell, and Nancy Combs and her husband, Gene, of Florida; his grandchildren, Colleen, Ronald, Frankie, Kristen, Joey, and Tommy; his great grandchildren, Tanya, Randy, Brandon, Zabrina, Matthew, Isabella, and Ramsey; two great great granddaughters, Hope and Abigail; and several nieces and nephews.
LANNAN AT HIS REQUEST CALLING HOURS HAVE BEEN OMITTED AND BURIAL WILL BE HELD PRIVATELY. ARRANGEMENTS BY THE MCDONOUGH FUNERAL HOME, 14 HIGHLAND STREET, LOWELL 978-458-6816. E-CONDOLENCE - MCDONOUGHFUNERALHOME.COM