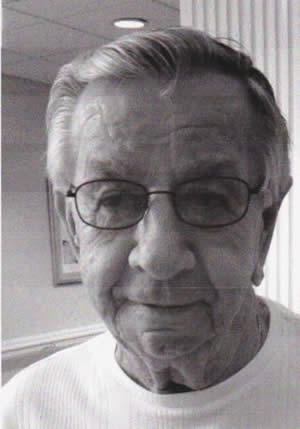 Francis Joseph Witts
DRACUT Francis Joseph Witts, 86, of Dracut, passed away after a lengthy struggle with Alzheimer's Disease on Sunday, November 1, 2015 at Life Care Center of Merrimack Valley in Billerica. He was the husband of Suzanne M. (Oliveira) Witts with whom he celebrated their 26th wedding anniversary April 15.
He was born on October 18, 1929 in Lowell, a son of the late Joseph Witts and the late Elizabeth (Donohue) Witts. Francis was raised and educated in Lowell before residing in Dracut since 1989.
Mr. Witts served his country with the United States Navy as a Ship's Serviceman during the Korean War.
In his younger days, Francis worked for General Electric and tended bar at Johnny's Cafe. He later was employed for the United States Post Office as a letter carrier before he retired as supervisor in the late 1980's. More recently, he worked helping all kinds of people at the Lowell House Inc.
Francis is survived by his children, Pamela Lefebvre of Lowell, Patricia Hackney and her husband, Paul of Methuen, Brian Witts and his wife, Jeannine of Dracut, Kelly Walsh and her husband, Robert of Dracut, and Angel Chamberlain and her husband, Scott of Arizona. He is also survived by his three step-children, whom he helped raise, Shayne Gibson, Vivian 'Sissy' Hirshberg, and Jesse Gibson; seven grandchildren, Laura Lefebvre, Bryan Robson, Brianna, Jaclyn, and Daniel Witts, Kristen Walsh, Kylee and Karsyn Chamberlain. He is also survived by his sister in law, Joanne Wonson of Dracut; his mother in law, Isabelle Boyle of Lowell; close friends, Beatrice Roy and Raymond Silva, both of Lowell and a friend of Bill W.; and many nieces and nephews.
Frank was predeceased by his siblings, Mary, Elizabeth, Florence, Thomas, Raymond, Paul, William, and Walter.
YOU ARE INVITED TO HIS CALLING HOURS FROM 4 UNTIL 8 P.M. ON THURSDAY, NOVEMBER 5. ON FRIDAY, HIS FUNERAL WILL BEGIN AT 9 A.M. AT THE MCDONOUGH FUNERAL HOME, 14 HIGHLAND STREET, LOWELL, MA 978-458-6816. HIS FUNERAL MASS WILL BE OFFERED AT ST. ANTHONY PARISH, 893 CENTRAL STREET, LOWELL, AT 10 A.M.. BURIAL IN ST. PATRICK CEMETERY. MEMORIALS IN HIS NAME MAY .