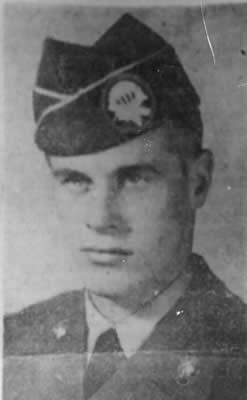 Francis J. 'Twinnie' Rogers

"Beloved Husband, Brother, Father, Grandfather and Great Grandfather"

DRACUT Francis J. 'Twinnie' Rogers, 79, of Dracut, a Lowell resident for most of his lifetime, died Monday, August 13, 2012, at Lowell General Hospital. He was the widower of the late Helen W. (Martin) Rogers who passed away in 2002.

Born March 18, 1933, in Lowell, he was a son of the late Thomas and the late Mary Rose (Weber) Rogers, and was educated in the local schools. He served with the United States Army Air Force with the 82nd Airborne Paratroopers.

He made his home in Lowell, and was a communicant of the former Sacred Heart Church. He enjoyed playing the lottery, gardening, and spending time with his grandchildren and great grandchildren, Autumn and Skyla. He was also a past member of the East End Club. He worked as a painter throughout his life, and was a member of the painters union of Lowell.

He is survived by his children, Frances Hall of Natick, Ann Marie Jordan of Pasadina, TX, Shirley Freitas of Lowell, Donna Agrella and her husband, Thomas, Pelham, NH, and Patrick Rogers of Lowell; eleven grandchildren, Tammy Carbonneau, Michael Freitas and Jody Ann Gillis, Thomas and Jason Agrella, Jeremy Jordan, Rachael Duchane, Ashley and Matthew Phinney, Edward Thomas Anderson and Amy Hall; seven great grandchildren; brothers and sisters: George Rogers and his wife, Kathleen, of Hollis, NH, Gerald Rogers and his friend, Sandy Bowman, of Lowell, William Rogers and his fiancee, Lorraine LeDoux, of Lowell, Charles Rogers and his wife, Margaret, of Brookline, NH, John Rogers and his wife, Elizabeth, of Nashua, NH.

He was also the father of the late Harold Rogers and the late Edward Anderson, brother of the late Anna Krawcyzk, Paul Rogers, Edward Rogers, Helen Squeglia, Thomas Rogers, and Claire Verzi, and father in law of the late James Freitas.

YOU ARE INVITED TO HIS MEMORIAL MASS AT THE PARISH OF ST. RITA, 158 MAMMOTH RD, LOWELL, MA AT 2P.M. ON SUNDAY. ARRANGEMENTS BY THE MCDONOUGH FUNERAL HOME, 14 HIGHLAND STREET, LOWELL (978 OR 800) 458-6816. E-CONDOLENCE SITE WWW.MCDONOUGHFUNERALHOME.COM