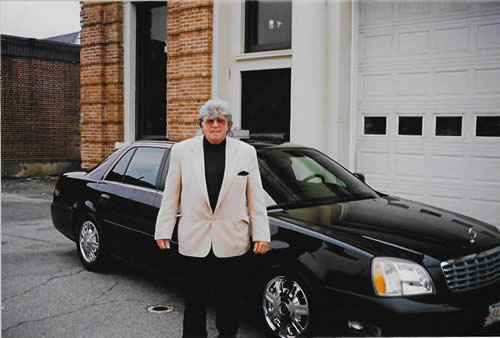 Francis B. 'Frank' Muldoon, Jr.

LOWELL   Francis B. 'Frank'  Muldoon, Jr., 76, of Lowell, passed away Thursday, December 13, 2018, at Radius Northwood Health Care Center, surrounded by his loving family. He was the widower of the late Mary T. (Moran) Muldoon, who died in 2013.
     A son of Pauline (LeCuyer) Muldoon of South Lowell and the late Francis Muldoon, Sr. he was born November 4, 1942, in Lowell, and attended the local schools, graduating from Lowell High School. He served for two years with the United States Army during the Vietnam Era. After his honorable discharge, he returned to Lowell, where he made his  home in  the Highlands Section of the City.
      Mr. Muldoon worked for several years for the City of Lowell, Sanitation Department and was also employed as a Corrections Officer with the Billerica House of Corrections, retiring as a Sergeant. He then drove a bus for the Lowell Regional Transit Authority for ten years before retiring.
     Frank was a colorful and well known individual throughout the City of Lowell and  campaigned for countless politicians over the years. He was active in the community and was responsible for the creation of several traffic islands throughout the city in memory of World War II Veterans and Micky Ward Circle. He was instrumental in the creation of Muldoon Park, honoring the memory of the Muldoon Family. He was well loved by his family and friends and will be remembered for his kindness, quick wit, easy smile and his generosity. Everything Frank has done throughout his life for the city of Lowell, which he loved dearly, will be his greatest legacy. His black Cadillac was his calling card, everyone knew that car was his pride and joy. He was an avid Elvis Presley fan. The family would like to extend their thanks to the staff at Northwood Rehab for their care and compassion during Frank's final days.
      He is survived by his loving sisters, Nancy S. Gavlik and her husband, Richard, of Tyngsboro and Kathy Kable and her husband, Christopher, of Sandown, NH; and his nieces, Marlene Gavlik of Tyngsboro and Katiana Kable of Sandown, NH; his nephew, Richard J. Gavlik and his wife, Vicky, of Houston, TX, and their daughter, Serena Gavlik.
      He was also a brother of the late John M. Muldoon.

YOU ARE INVITED TO HIS VISITATIONS 9 UNTIL 11 A.M. ON MONDAY MORNING AT THE  MCDONOUGH FUNERAL HOME, 14 HIGHLAND STREET, LOWELL 978-458-6816.
HIS FUNERAL SERVICE WILL BE HELD MONDAY AT THE FUNERAL HOME AT 11 A.M..  BURIAL IN ST. PATRICK CEMETERY. 
E-mail the family your condolences to:
McDonoughFuneralHome@gmail.com