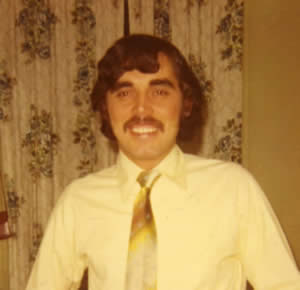 Filiberto 'Felix' Santana
"Beloved Father and Grandfather"
LOWELL Filiberto 'Felix' Santana, 66, of Lowell, died Tuesday, June 10, 2014, after a long battle with lung cancer.
Born October 17, 1947, in Puerto Rico, he was a son of the late Basilio Santana and the late Sixta (Oyola) Santana, and was raised and educated in Puerto Rico.
At the age of 19, he moved to New York City where he made his home until two years when he moved to Lowell.
A talented musician, he enjoyed playing the guitar, especially the 'Cuatro', a Puerto Rican variation of the guitar. He also enjoyed playing dominoes, but especially enjoyed time spent with family, in particular his grandchildren.
He worked as a butcher for White Star in New York for more than forty five years.
He is survived by his children, Brenda Santana of New Jersey, Felix Santana of Rhode Island, Myrna Santana of Rhode Island, Migdalia Santana of Rhode Island, and Janice Rosa of Lowell; his four grandchildren, Melina, Brando, Isaac, and Ariana; and several nieces and nephews.
He was also a brother of the late David Santana and the late Raul Santana.
YOU ARE INVITED TO HIS CALLING HOURS FROM 3 UNTIL 7 P.M. ON SATURDAY JUNE 14, AT THE MCDONOUGH FUNERAL HOME, 14 HIGHLAND STREET, LOWELL 978-458-6816. HIS FUNERAL SERVICE WILL BE HELD AT 7 P.M. AT THE FUNERAL HOME. PLEASE VISIT E-CONDOLENCE SITE WWW.MCDONOUGHFUNERALHOME.COM TO CONTACT THE FAMILY.