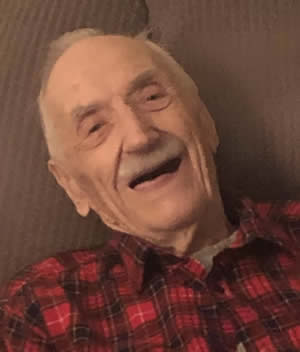 Eustace D. 'Bill' Menear

LOWELL Eustace D. 'Bill' Menear, 96 of Lowell, passed away after a brief illness on Monday, June 8, 2020 at High Pointe Hospice House in Haverhill. He was the widower of the late Ruth (Erickson) Menear who passed away in 1991.

He was born in Newburg, West Virginia on November 8, 1923 and was a son of the late Milton Menear and the late Alice (Gull) Menear. He was raised and educated in West Virginia. In 1939, he enlisted with the United States Army, serving during World War II until his honorable discharge.

After his service time, Bill lived in Medford before becoming a longtime Billerica resident. More recently he made his home in Lowell. He was employed as an iron worker for a long time and more recently, he worked in security for Pinkerton. Bill enjoyed spending time with his dog and working on cars.

He is survived by his six children, Carolyn Goodwin and her companion, Bill Wakefield of Lowell, Alice White and her husband, Ralph of New Bethlehem, PA. Paula Matson of RI, Stacey McClusky of Dracut, Tracey Menear of Texas, and William Menear of Saugus. He is also survived by many grandchildren, great grandchildren, and great-great grandchildren; and his daughter in law, Patricia Menear of Tyngsboro.
Bill was also the father of the late Gordon Menear, the late Paul Menear, the late Bradley Menear; and was predeceased by all of his siblings.

HIS PRIVATE FUNERAL SERVICE AND BURIAL TOOK PLACE AT FOX HILL CEMETERY IN BILLERICA. ARRANGEMENTS BY THE MCDONOUGH FUNERAL HOME, 14 HIGHLAND STREET, LOWELL, 978-458-6816.