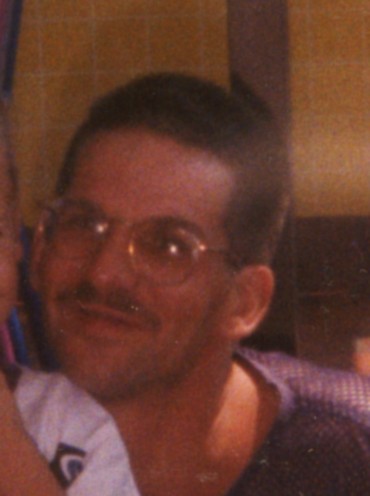 Ernest G. 'Ernie' Sirois

LOWELL Ernest George 'Ernie' Sirois, 46, of Lowell, died unexpectedly, Thursday, January 19, 2012, at Saints Medical Center.
Born February 16, 1965, in Lowell, he was a son of Diane M. (Dejadon) Comtois of Lowell and the late Ernest G. Sirois, and was educated in the local schools.

Ernie made his lifelong home in Lowell, and enjoyed following the local sports teams, especially the New England Patriots. He was also an avid fan of professional wrestling.

Mr. Sirois worked as a roofer for over 30 years throughout New England.

In addition to his mother, Diane, he is survived by his children, Joshua G. Coldwell of Bingham, ME, Cory E. Coldwell of Bingham, ME, Ashley M. Sirois of Townsend, and Brendan Heyl of Tyngsboro; two grand daughters, Jasmine Coldwell of Skowhegan, ME, and Gabrielle Coldwell of Bingham, ME, as well as a future grandson and future grand daughter; his brothers, Robert Sirois of Nashua, NH, and Richard Sirois of Lowell; his sister, Linda Rosario of Lowell; his half brother, Randy Sirois of New Hampshire; his half sister, Laurie Champroux of Lowell; and several aunts, uncles, cousins, nieces, nephews and friends.

He was brother of the late Roger Sirois, and uncle of the late James Rosario and the late Tiffany Delgado.

HIS FUNERAL WILL BE HELD PRIVATELY AT A LATER DATE. ARRANGEMENTS BY THE MCDONOUGH FUNERAL HOME, 14 HIGHLAND STREET, LOWELL 978-458-6816.