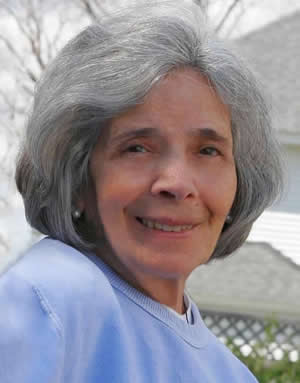 Ermelinda A. Machado 
ROCKPORT - Ermelinda A. (Botelho) Machado, 92, of Rockport, passed away peacefully, Friday, November 2, 2018, at Seacoast Care and Rehabilitation Center with her family by her side.  She was the beloved widow of the late Martinho Machado who died in July of 1986.  They were happily married for 24 years.
One of twelve children, Ermelinda was a daughter of the late Firmino Donga and the late Ana Donga.  She was born March 20, 1926 in Palmela, Portugal.  She was educated in Palmela, Setubal and Lisbon.
In 1976, she moved to the United States with her family and settled in Lowell.  A world traveler, she had a passion for cooking and baking, having studied in the culinary field in Lisbon.  She had a keen "eye" for color, fashion and interior decorating.  She loved to crochet, read and had an "ear" for classical music and opera.  She had a deep appreciation for nature and felt "at home" by the ocean.  She loved the beach, going for walks and spending time with her family.  She had a special fondness of Walt Disney World.
In her younger years, she enjoyed playing in the gardens and tunnels of the Castelo de Palmela with her brothers and sisters.  At age six, she became a Candy Striper at a local hospital where she brought comfort and smiles to the patients and staff.  
Her life was full of adventures.  She left mainland Portugal for Angola in her early 30's.   While in Luanda, she met the love of her life Martinho, whom she married in 1962.
Ermelinda worked as a gourmet cook and governess for the Archdiocese of Boston, stationed at St. Anthony's Church in Lowell for over thirty years.  She catered hundreds of events for countless priests, bishops and cardinals from all over the United States and the world.
She will be terribly missed by her daughter Ana B. Machado and her husband John Turner, of Rockport.  She was predeceased by her beloved pups, Jau, Boneca, Pompom, Joey, Chocolate and Seal.  She is survived by her family throughout Europe as well as special family/friends in Brazil.  She is also survived by her husband's family in the United States and Madeira.
SERVICES FOR ERMELINDA WERE HELD PRIVATELY FROM THE MCDONOUGH FUNERAL HOME, 14 HIGHLAND STREET, LOWELL 978-458-6816.  BURIAL IN ST. PATRICK CEMETERY.  MEMORIALS IN HER NAME TO ALZHEIMER'S ASSOCIATION OF MASSACHUSETTS/NEW HAMPSHIRE, 309 WAVERLEY OAKS ROAD, WALTHAM, MA 02452.