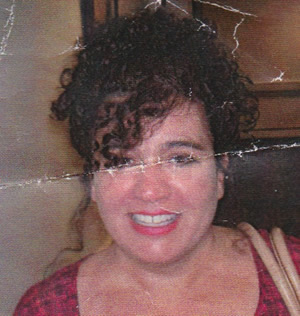 Ellen (Sousa) Brousseau
HAMPTON,NH Ellen (Sousa) Brousseau, 52, of Hampton, NH, passed away unexpectedly Monday, January 25, 2016 at Exeter Hospital. She was the wife of Raymond M. Brousseau with whom she shared 27 years of marriage.
Ellen was born on January 21, 1964 in Lowell and was a daughter of Victor Sousa of Lowell and the late Mary L. (Machado) Sousa. She was a graduate of Lowell High School as well as the New Hampshire Technical Institute with an Associates Degree in Nursing.
Ellen was employed as a nurse for over 30 years, starting as a nurse's aide at Tewksbury State Hospital and later as a Registered Nurse for hospitals and assisted living facilities in the Nashua, NH area. She spent the last few years as a volunteer for the Salvation Army of Nashua where she loved helping people as well as the people she worked with.
In addition to her husband, Raymond Brousseau of Hampton, NH and her father, Victor Sousa of Lowell, she is survived by her two sons, Raymond V. Brousseau of Boston and Daniel T. Brousseau of Washington DC. She is also survived by her siblings, Maryann Maloy of Durham NC, Stephen Sousa of Boxborough, and Roselyn Burgess of Dracut.
AT HER REQUEST, FUNERAL SERVICES TOOK PLACE PRIVATELY. ARRANGEMENTS BY THE MCDONOUGH FUNERAL HOME, 14 HIGHLAND STREET, LOWELL, MA 978-458-6816. IN LIEU OF FLOWERS AND FOLLOWING HER PASSION, DONATIONS IN HER NAME MAY BE MADE TO THE SALVATION ARMY of NASHUA, 1 MONTGOMERY AVE, NASHUA, NH 03060. PLEASE VISIT WWW.MCDONOUGHFUNERALHOME.COM TO SEND THE FAMILY AN E-CONDOLENCE.