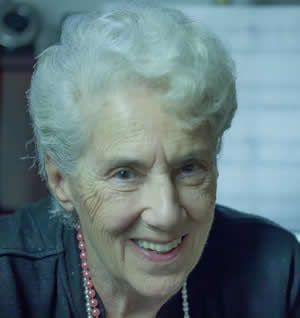 Elizabeth V. 'Betty' (Joaquim) Leary
LOWELL Elizabeth V. 'Betty' (Joaquim) Leary, 86, of Lowell, passed away after a courageous battle with cancer on Wednesday, September 9, 2015 at her home with her family by her side. She was the wife of Edward F. Leary, with whom she shared 57 years of marriage.
Betty was born on November 16, 1928, in Cambridge, and was the daughter of the late Joseph Joaquim, and the late Georgianna (Hebert) Joaquim. She was raised in Cambridge where she attended the local schools. Betty lived in Melrose for many years where she volunteered at St. Mary's School, before relocating to Lowell 15 years ago.
She resided in the Pawtucketville area of Lowell. Betty was a Den Mother with the Cub and Boy Scouts and participated in the Campfire Girl Scouts. She enjoyed playing bridge and was an avid baseball fan, keeping scores until the day she passed away. She will also be remembered fondly as a lifelong piano player. Betty was employed as an office manager and bookkeeper at Three Dimensional Chemical Company in Danvers, MA for over 20 years before her retirement in 2001.
In addition to her loving husband, Edward, she is survived by her son, Edward J. Leary of Marlborough; her daughter, Diane C. Leary of Lowell; her daughter in law, Judith M. Leary of Framingham; and her grandchildren, Stefanie A. Leary of Woburn, Stacie A. Leary of Framingham, Ravy E. Uong and Edward R. Uong both of Lowell.
ON TUESDAY, SEPTEMBER 15, YOU ARE INVITED TO HER FUNERAL SERVICE AT MASSACHUSETTS NATIONAL CEMETERY AT BOURNE, CONNERY AVE., BOURNE, MA AT 9 A.M. ARRANGEMENTS BY THE MCDONOUGH FUNERAL HOME, 14 HIGHLAND STREET, LOWELL (978 OR 800) 458-6816. PLEASE VISIT WWW.MCDONOUGHFUNERALHOME.COM TO SEND THE FAMILY AN E-CONDOLENCE.