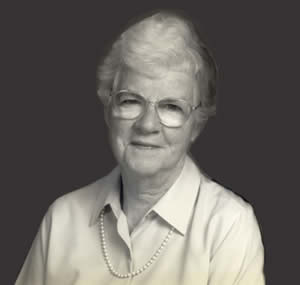 Elizabeth R. Lynch
ANDOVER Elizabeth R. (McDonough) Lynch, 87 of Andover, formerly of Fairfield, CT, died December 17, 2008. She was the wife of John J. Lynch.
Born in Lowell she was the daughter of the late John L.and Margaret (Moloney) McDonough. She was a graduate of Keith Hall, St. John's Hospital School of Nursing and attended Boston University. She was a veteran of the U.S.Army Nurses Corp.
She is survived by five children, Margaret L. Barrett (Stephen) of Beverly Farms, John J. Lynch (Deborah) of Warwick, N.Y., Kevin A. Lynch (Julia) of East Hampton, CT, Marian E. Lynch of Woodside, N.Y. and Elizabeth M. Lynch of Southport, CT; Seven grandchildren, Owen Barrett of NYC, Benedict Barrett of Santa Cruz, CA, Cara, Maura and John Lynch of Warwick, N.Y. and Patrick and Timothy Lynch of East Hampton, CT. Also her sisters Margaret Rynne of Lowell, Virgina MacLellan of Tewksbury, and Constance McInerney of Chelmsford; sister-in-law, Elinor P. Lynch of Concord and brother-in-law Kevin A. Lynch, C.S .P. of NYC and many nieces, nephews and friends.
She was predeceased by brothers John and Joseph McDonough and sister Eleanor Wilson.

A Memorial Mass will be held Saturday, January 3, 2009, 12 noon at Immaculate Conception Church, 3 Fayette Street, Lowell.
Burial will be private.
Arrangements by the McDONOUGH FUNERAL HOME, 14 HIGHLAND ST, LOWELL MA (978 OR 800) 458-6816.
In lieu of flowers donations may be sent to Covenant House, PO Box 96708, Washington, D.C. 20090-6708.