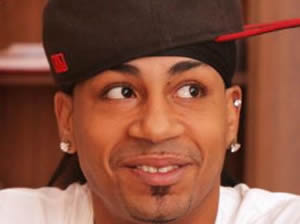 Eddie Mercado Artache
LOWELL        Eddie Mercado Artache, 27, of Lowell, passed away unexpectedly. He was born in Methuen on June 8, 1989 and was a son of  Edwin Mercado Sr. of Revere, and the late Lesbia Ortiz (Boinnett) Artache.  He was raised and educated in the Lowell and Lawrence area. Recently, he was employed as a Furniture Technician at Bob's Furniture in Lowell.
Eddie will be remembered by all as having had unquestionable loyalty to friends and family, a strong commitment to civic engagement, and a dedication to ending youth-related violence. Eddie will also be remembered as a distinguished member of the UTEC family where he served in many leadership roles: host of youth-led city council candidate forums, leader of 'Teens Leading The Way' campaigns, representative on the first ever Governor's Statewide Youth Council, and much more. Eddie will always be known as a dynamic youth leader who brings people together to accomplish amazing things. 
Although Eddie was very involved in the Lowell Community, he also enjoyed playing basketball, drawing, and working out. He loved time spent making memories with family and friends.
Eddie leaves behind a beautiful four year old daughter, Anailys Bionnett Mercado of Lowell; a younger brother, Edwin Mercado Jr. of Lowell; and his sisters, Alicia Mercado of Lawrence, and Waleska Mercado of Lawrence. He is also survived by his aunt, Laura Ortiz of Lowell; his cousins, Ruben Ceballos, Laura Ceballos, and Ligia Ceballos all of Lowell. In addition, he is also survived by many cousins and close friends including, Angel Rosario of Lowell; and his entire extended UTEC family.
In addition to his mother, Eddie was predeceased by his aunt, Maria Artache; and his cousins, Moises Cotto,  John Carlos Tejeda and Denis Osorio.
Please join members of our community to say thank you to Eddie for all that he did to make our community better during his 27 years of life. Donations to help his family pay for his funeral services may be made at: https://www.gofundme.com/madd-love-for-eddie  or to: UTEC Development Office c/o Eddie Mercado Fund, 15 Warren Street #3, Lowell, MA  01852  https://www.utec-lowell.org/donate
ON SATURDAY, APRIL 22, 2017 YOU ARE INVITED TO HIS CALLING HOURS FROM 9 UNTIL 11 A.M. AT THE  MCDONOUGH FUNERAL HOME, 14 HIGHLAND STREET, LOWELL, 01852. 
BURIAL WILL FOLLOW AT LOWELL CEMETERY.
ALONG WITH FAMILY AND FRIENDS, THE PUBLIC IS ALSO INVITED
TO ATTEND A "CELEBRATION OF LIFE" EVENT FOR EDDIE AT UTEC, 35 WARREN STREET, LOWELL at 1P.M.