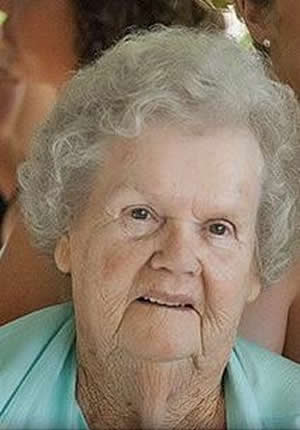 Dorothy J. McCarthy
Loving Mother, Grandmother, Great Grandmother, & Friend

DRACUT Dorothy J. McCarthy, 94 of Dracut, MA, passed away on Wednesday, February 26, 2020, with dignity and grace in her home surrounded by loving family and friends.

She was born on June, 23, 1925 in Lowell, MA and was the daughter of the late Joseph M. Leary and the late Mary A. (Scanlon) Leary. She was raised in Lowell, where she attended the area schools graduating from Lowell High School, where she was a baton twirler and always said being a baton twirler was the best part of school because they got to ride on the bus with the football team to games.

She wad predeceased by her brother, Joseph W. Leary, who passed away during WWII; and was the widow of the late Francis J. McCarthy who passed away in 1996.

She is survived by her four children, Gary W. McCarthy, Lynn E. McCarthy with whom she made her home, Laurel Clarke, and Glenn F. McCarthy Sr.; her 8 grandchildren,  and 9 great grandchildren, Erin L. Quinn and husband, Michael, their children, Maggie and Harper, Thomas Clarke IV, Colleen Fletcher and her wife, Kristen, their children, Quinn and Declan, Kelley McCarthy, Brian McCarthy, Melissa Szulga and their daughter, Emrie Kay, Glenn McCarthy Jr., and his son, Ryan, David McCarthy, Candice L. Bovill and her husband, Michael and their children, John,  Aaron and Ava.
She is also survived by her son in law, Thomas Clarke; her daughters in law, Maryellen and Tammy McCarthy; a very dear friend, James McPhillips, and several cousins. Dot also leaves behind a special person in her life, Beverly Kley, who was like a daughter to Dot.

For many years Dot ran the Lowell chapter of the March of Dimes, she then went on to do daycare. After retiring she became a Snow Bird. She often traveled with her daughter, Lynn until illness clipped her wings. She loved to read, shop, have lunch with friends,  and family events.
Dot's family would like to thank Dr. Suzanne Glesteen, and the staff of the Washington Square Group,  Merrimack Valley Hospice,  and the many healthcare professionals who assisted with her care.
In lieu of expressions of sympathy,  Dot would prefer that you take a friend to lunch or send a donation to: the Adam Keenan Foundation Inc., 76 Park Ave East, Lowell, MA 01852-4216


IT BEING HER WISH, THERE WILL BE NO CALLING HOURS.
HER BURIAL WILL TAKE PLACE PRIVATELY AT ST. MARY CEMETERY IN TEWKSBURY.
ARRANGEMENTS BY THE MCDONOUGH FUNERAL HOME, 14 HIGHLAND STREET, LOWELL, MA 978-458-6816.