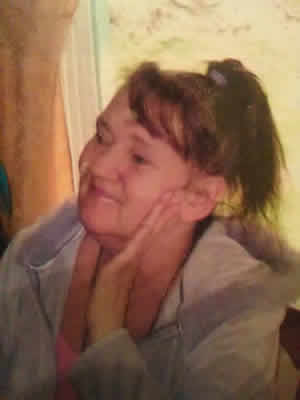 Dorothy Catherine (Smith) Buckley
Beloved Wife, Mother, and Grandmother
LOWELL Dorothy Catherine (Smith) Buckley, 66, of the Belvidere section of Lowell, passed away Friday, January 10, 2014 after a long battle with many illnesses. She was the wife of Kevin P. Buckley.
Born December 25, 1947, in Boston, and she was a daughter of the late Henry Munroe and the late Dorothy C. (Remo) Munroe. She spent most of her life in Lowell, where she proudly volunteered at the Moody Elementary School as a Teachers Aid for nearly 5 years. Dorothy was a truly nurturing and kind woman to all who knew her. She always put family above anything else and had a divine love for animals. She enjoyed spending time with her family, friends, and all the family animals. Dottie was the most understanding, kind, caring, forgiving and patient mother and grandmother. She will be missed tremendously by all who loved her.
In addition to her husband, Kevin, she is survived by her children, Dorothy Tellier, Gerald Tellier, Charity Roberts, Sheena Buckley, Jana Buckley, John Buckley, and Teddy Buckley; her beloved grandchildren, John, Devin, Tyler, McKayla, Anthony, Miguel, Kalista, Adriana, Pixie, and Shantalise; and her siblings, Edward Campbell, Marilyn O'Conner, Alice McCarthy, and Henry Munroe.
She was also the mother of the late Kevin P. Buckley Jr. who passed away in 1995.
YOU ARE INVITED TO JOIN THE FAMILY AT 11:30 A.M. ON FRIDAY, JANUARY 17, 2014 AT THE MCDONOUGH FUNERAL HOME, 14 HIGHLAND STREET, LOWELL 978-458-6816. A PROCESSION WILL FOLLOW FOR COMMITTAL PRAYERS AT THE LOWELL CEMETERY CHAPEL, 77 KNAPP AVE., LOWELL, MA 01852. MEMORIAL CONTRIBUTIONS IN HER NAME MAY BE MADE THE MAKE A WISH FOUNDATION, 1 BULFINCH PLACE, 2ND FLOOR, BOSTON, MA 02114. PLEASE VISIT WWW.MCDONOUGHFUNERALHOME.COM TO SEND THE FAMILY AN E-CONDOLENCE.