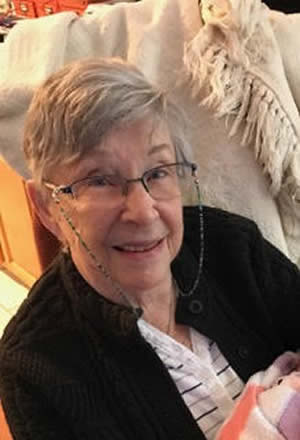 Doris Davis Rappaport

LOWELL Doris Davis Rappaport, 87 of Lowell, passed away after a lengthy illness on Tuesday, March 24, 2020 at her home with her daughter by her side. She was the widow of the late Max Rappaport with whom she shared 19 years before he passed away in 2015. She was also predeceased by her first husband, the late Robert D. Davis with whom she shared 42 years of marriage before he passed away in 1990.

Doris was born in LaFollette, TN on April 4, 1932 and was a daughter of the late S. Emerson Whitacre and the late Velma (Thayer) Whitacre. She was raised in Lowell and previously lived in Punta Gorda, FL in the late 1980's. In 2010, she relocated to Pelham, NH, before more recently living with her daughter, Mary Gail in Lowell.

A devoted mother and grandmother, she adored time spent with her family especially her grandchildren and great grandchildren.

She is survived by her two sons, Robert Davis Jr. of Fort Myers, FL, and Scott Davis and his wife, Corinne of Dracut; three daughters, M. Lisa Butterfield and her husband, David of Maine, M. Lynn Shugrue and her husband, James of Lowell, and Marygail Donahue of Lowell; 19 grandchildren, 46 great grandchildren, and 2 great-great grandchildren. She is also survived by her siblings, Barbara Rumpff and her husband, Henry of Troy, OH, and John Kolley and his wife, Jamie of Florida; and Cristina Smith of NYC.

Besides Max and Robert. Sr., Doris was predeceased by her son, the late Gary Davis, who passed away in 1989.

AT HER REQUEST, FUNERAL SERVICES WERE HELD PRIVATELY AND BURIAL TOOK PLACE AT ST. PATRICK CEMETERY IN LOWELL.