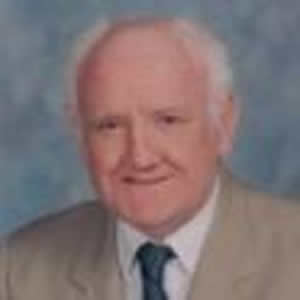 Donald W. Dowd 
Professor Emeritus, Villanova Law School 
HAVERFORD, PA           Donald W. Dowd of Haverford, Pennsylvania died on Wednesday, March 7, 2018 in Bryn Mawr, Pennsylvania.
     A Professor of Law for 38 years, Professor Dowd graduated from Lowell High School in 1947, then attended Harvard College, where he was awarded a Fulbright Scholarship and attended the University of Rome (Italy).
     Upon graduation from Harvard College in 1951, he entered the Harvard Law School. After graduation from the Law School in 1954, he practiced law in New York City. He spent time in the firm's London office as well. While in New York, Attorney Dowd volunteered with gang youth in some of New York's toughest neighborhoods. 
     In 1961, Attorney Dowd was hired as a Professor of Law at Villanova University Law School in Villanova, Pennsylvania. Villanova Law was in its early years and Professor Dowd was one of the first faculty members that went on to build a significant reputation for Villanova as one of America's finest law schools. Professor Dowd also taught a year on exchange at Nottingham University (England) during his tenure at Villanova. 
     As a teacher, Professor Dowd developed a reputation in Criminal Law, Corrections, International Law and Admiralty. The author of numerous Law Review articles, Professor Dowd was a much sought-after speaker around the country until his retirement in 1999.
       Villanova annually awards to one graduating law student the Donald W. Dowd Award for Service, given each year to the student who has done the most community service. In 2009, the University dedicated the Donald W. Dowd Reading Room in its new law library.
     Professor Dowd was the son of Thomas J. Dowd and Marian (Ready) Dowd. Two sisters predeceased him: Shirley Callahan and his twin sister, Doris Talty. He leaves six nieces and nephews: Stephen J. Callahan of Lowell, Francis T. Talty and his wife Patricia Sullivan Talty of Lowell, Susan J. Callahan of Lowell, Paula Graffius and her husband Daniel, of Turners Falls, Mass., Carolyn Talty and her husband Audley Robinson of Amherst, Mass., Shelagh Jan Callahan and her husband Steve of Nashua, NH. He was predeceased by a nephew, John Dowd Talty.
      He was the beloved great uncle, great grand uncle and godfather of many. He also leaves a close circle of dear friends in Pennsylvania who were his family there.
YOU ARE INVITED TO HIS CALLING HOURS 4 UNTIL 7 P.M. ON MONDAY.  
ON TUESDAY, HIS FUNERAL WILL BEGIN AT 10 A.M. AT THE MCDONOUGH FUNERAL HOME, 14 HIGHLAND STREET, LOWELL 978-458-6816. 
HIS FUNERAL MASS WILL BE OFFERED TUESDAY AT HOLY FAMILY PARISH, 30 GRAFTON ST, LOWELL AT 11 A.M..  BURIAL IN ST. PATRICK CEMETERY.  
MEMORIAL DONATIONS IN HIS NAME MAY BE MADE TO: DEFENDER ASSOCIATION OF PHILADELPHIA, 1441 SANSOM STREET, PHILADELPHIA, PA 19102.