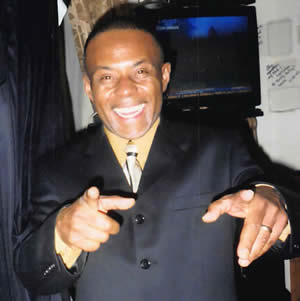 Donald Damour
LOWELL Donald Damour, 53, of Lowell, passed away peacefully Saturday, May 20, with his wife and children by his side. He was the beloved husband of Keisha Damour with whom he celebrated their 10 year anniversary this October.

A son of Gisele Paillant of Haiti, he was born August 24,1963 in Port-au-Prince, Haiti. He was raised and educated in the Port-au-Prince area.
Mr. Damour owned and operated Roll Out Moving Company in Boston for many years before illness forced his early retirement. In his spare time he enjoyed watching CNN, dancing and cooking. Additionally, he was an avid fan of Michael Jackson. Above all, he will be remembered as family oriented and lived his life as a family man first and foremost.

Besides his wife, Keisha, he is survived by his daughter, Damiyah Damour and his sons, Dyon and Keyshon Evans, all of Lowell. He is also survived by his siblings, aunts, uncles, cousins, friends, and his extended family members in Haiti, as well as his in laws and other family members in Haverhill and Boston.
His funeral was held privately.