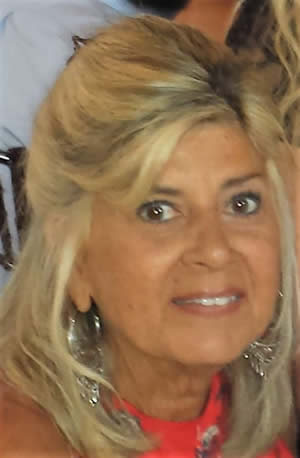 Diane (Buzzotta) Trask

HUDSON, NH Diane (Buzzotta) Trask, of Hudson, NH, passed away after a long battle with cancer on Tuesday, December 6, 2016 at Community Hospice House in Merrimack, NH. She was the wife of Kenneth Trask with whom she celebrated 26 years of marriage.
She was born in Winchester, MA and was a daughter of the late Andrew Buzzotta and Emily (Fiorilli) Buzzotta. She was raised in Winchester, MA where she attended the area schools.

Diane resided in Hudson, NH and during her life she was employed in the cable TV industry, Bonnell Ford in Winchester, MA, Wang Laboratories in Lowell, MA and most recently by the Hudson School Department before her retirement.
In addition to her husband, Kenneth, she is survived by her brother John Buzzotta of Hull, MA and her mother-in-law, Jeanne Trask of Milford, NH .

She is also survived by her in-laws, Robert and Deborah Trask of Chelmsford, MA, Stephen and Gail Trask of Nashua, NH, and Lisa Trask of Walnut Creek, CA and also nieces and nephews, Derek Buzzotta of Uxbridge, MA, Jesse Buzzotta of Wilmington, MA, Meghan Smith and her husband Scott of Groton, MA, Taryn Robins and her husband Greg, Sam Trask of Ayer, MA, Andrew Trask and Nicole Schmidt of Fayetteville, NC, Jennifer Trask of Derry, NH, Allison Nicholson and her husband David of Somerville, MA, Brandon Lawrence of Walnut Creek, CA and Sidney Wingert of Walnut Creek, CA as well as many aunts, uncles and cousins..

ON SATURDAY, DECEMBER 10, 2016, YOU ARE INVITED TO HER MEMORIAL VISITATION FROM 9 UNTIL 11 A.M. AT MCDONOUGH FUNERAL HOME, 14 HIGHLAND STREET, LOWELL 978-458-6816.
HER FUNERAL SERVICE WILL TAKE PLACE IN THE FUNERAL HOME AT 11 A.M.. IN LIEU OF FLOWERS, DONATIONS MAY BE MADE TO: COMMUNITY HOSPICE HOUSE, 210 NATICOOK ROAD, MERRIMACK, NH 03054.