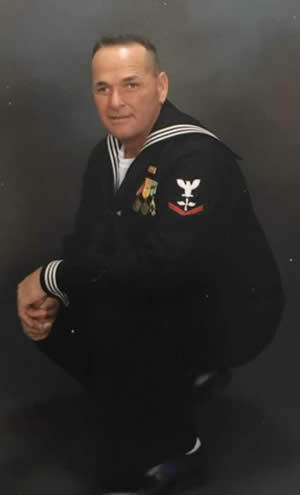 Dennis M. 'Bebop' Boyle
LOWELL       Dennis M. 'Bebop' Boyle, 65, of Lowell, passed away Sunday, February 18, 2018, at High Pointe Hospice House in Haverhill.  
     A son of the late Leo and the late Norma (Mitchell) Boyle, he was born October 5, 1952, in Lowell, and was raised and educated in Lowell's Acre Neighborhood.  As a teenager, he joined to serve with the United States Navy.  After his honorable discharge, he worked as a roofer in the Lowell Area since throughout his lifetime.
     Proud of his Irish Heritage, he also loved cars, was an animal lover, and especially enjoyed traveling to local beaches, including Hampton Beach and Salisbury Beach.
     Dennis is survived by his children, Dennis M. Boyle and his wife, Jill, of North Chelmford, Kimberly M. Moreau and her husband, Justin, of Tyngsboro, Patrick L. Boyle of Hudson, NH, Sean W. Boyle of Wakefield, and Lisa Schofield and her husband, Gordon, of Lowell, as well as his step son, Steven Cafeteria of Lowell; his grandchildren including, Christian Boyle and Jordan Boyle, Jade King, Devin Moreau, Mikayla Boyle,Trinity Coulter, Leah Boyle, Ellsa Boyle, Anthony, Andy and Ava Schofield; his siblings, Gary Boyle, Colleen Boyle Deprenda, and Ellen Clegg all of Lowell; and several nieces and nephews.
     He was also the father of the late Kristen Bomil.
      HIS FUNERAL WAS HELD PRIVATELY FROM THE MCDONOUGH FUNERAL HOME, 14 HIGHLAND ST., LOWELL 978-458-6816. MEMORIAL DONATIONS IN HIS NAME MAY BE MADE TO: DISABLED AMERICAN VETERANS AT: http://www.davma.org/donate-now/