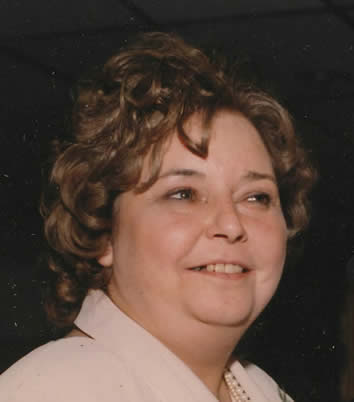 Debra Doreen Ninteau-Swienski

LOWELL Debra Doreen Ninteau-Swienski, 54, of Lowell, died after a long illness Saturday, January 2, 2010 at St. Vincent Hospital in Worcester. She was the wife of Raymond Swienski, with whom she married October 14, 2006 after being together for over fifteen years.

A longtime Lowell resident, born September 14, 1955, she was a daughter of Roland Lecuyer of Lowell, and the late Jeanette (LaFerriere) Lecuyer, attended the local schools, and graduated from Lowell High School with the Class of 1973.

She resided in Lowell and was employed as a homemaker. She was also employed by various local restaurants and as a teachers aid for many years. She was considered to be a very down to earth person, always putting others before herself and caring for others. She enjoyed cooking, entertaining, and spending time with her family and loved ones. She loved to travel, especially to the Hampton and the Salisbury Beach area.

Besides her husband, Raymond, and her father, Roland, she is survived by a two daughters, Christina Ninteau Walton of Lowell, and Laura A. Ninteau of Lowell and her fiance, Christy Delaney of Waltham; a son, John J. Ninteau and his wife, Kelli of Lowell; two stepsons, Raymond J. Swienski of Lowell, and Matthew E. Swienski and his wife, Nicole of Tewksbury; a stepdaughter, Melanie J. Swienski of Chicago, IL; a brother, Steve Lecuyer and his wife, Barbara, of Long Beach, CA; a sister, Patty Acosta and her husband, Noberto of Lakewood, CA; her grandchildren, Felicity Mary, Shea Michael, Cayden John, John Jr. "Jack", Sabrina Lynne and Amber Rose; and many nieces, nephews, and close friends, including Cherilyn Swieneski and Bessie Coggins both of Lowell.

YOU ARE INVITED TO HER CALLING HOURS 4 UNTIL 8 P.M. ON TUESDAY, JANUARY 5. HER FUNERAL SERVICE WILL BE HELD AFTER HER CALLING HOURS AT 8 P.M. AT THE MCDONOUGH FUNERAL HOME, 14 HIGHLAND STREET, LOWELL 978-458-6816. HER CREMATION AND BURIAL WILL BE HELD PRIVATELY. E-CONDOLENCE SITE WWW.MCDONOUGHFUNERALHOME.COM