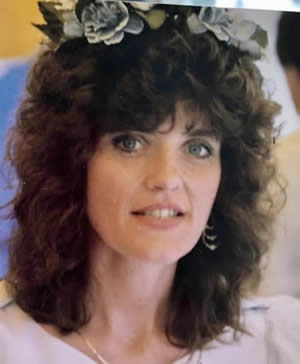 Debra Lee 'Debbie' (McCarthy) Gore

LAWRENCE        Debra Lee 'Debbie' (McCarthy) Gore, 63 of Lawrence, passed away with her family by her side on Saturday, May 30, 2020 after a lengthy battle with multiple illnesses. She was the former wife of Jose Agrela who passed away in 2009; and former wife of Charles DeLong who passed away in 1989.

    She was born on May 12, 1957 in Nashua, NH and was the daughter of the late Patrick McCarthy and Murial Helen (Paradise) McCarthy of Nashua.  She was raised and educated in the Nashua area.

     For many years, Debbie was employed at Denny's Restaurant and IHOP in Nashua, where she worked tirelessly until she purchased her own IHOP Franchise in Salem, NH. She owned and operated this location for many years, until a tragic near death car accident that caused her early retirement. In her younger days, she owned Joe's Diner in Lowell with her husband, Joe.

     Debbie loved Music, going to the beach, taking road trips, and traveling. She was very spontaneous and was always up for an adventure.

     She is survived by her three daughters, Anita Cielakie and her husband, Robert Cielakie Jr of Lowell, Ana Russell and her companion, Will Lepene of Lowell, and Joyce Jimenez of Lawrence; her six beloved grandchildren, Gabriella, Alexandra, and Robert Cielakie III, Jacob and Hailey Russell, and Damian Jimenez. She is also survived by her brothers, Patrick and Mary McCarthy of FL, Michael McCarthy and his wife, Susan of Concord, NH, and Steve Brophy of Lawrence; as well as many nieces, nephews, cousins, and great friends.

     HER PRIVATE BURIAL WILL TAKE PLACE AT ST. PATRICK CEMETERY IN LOWELL ON TUESDAY, JUNE 9th AT 10AM. ARRANGEMENTS BY THE MCDONOUGH FUNERAL HOME, 14 HIGHLAND STREET, LOWELL, MA 978-458-6816.