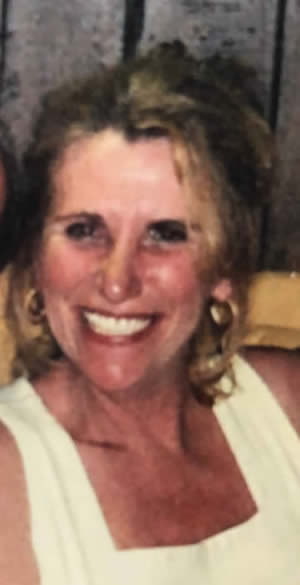 Deborah M. 'Debbie' (Driscoll) Silva

LOWELL Deborah M. 'Debbie' (Driscoll) Silva, 64 of Lowell, passed away after a courageous 2 year battle with cancer on Monday, June 29, 2020 at her home, with her loving family by her side. She was the widow of the late Manuel Silva who passed away in 2012 after nearly 25 years of marriage.

    She was born in Lowell on August 8, 1955 and was the daughter of the late Edward M. Driscoll and the late Georgia M. (Correa) Visocchi. She was raised in Lowell, where she attended the area schools, graduating from Lowell High School class of 1974.

    Debbie resided in the Pawtucketville neighborhood of Lowell and was the manager of Lowell Auto School for over 30 years. She enjoyed teaching the students, making them laugh while they learned how to drive. She also enjoyed cooking and gardening, reading many books, and traveling up to Old Orchard, Maine for vacation. She was a sarcastic, humorous person who cared for everyone. Above all else, spending time with her family brought her the most happiness.

    Debbie is survived by her two devoted children, Edward Silva and Molly Silva, both of Lowell; her siblings, Joseph and Ronald Gallagher of Lowell, Sharon and Frederick Loughran of Lowell, her in law's Florence Silva and Mary Estacio of Lowell, Idelta and Jerry Homen of Dracut, Olympus Silva, and Silveno & Carole Silva of Lowell. She is survived by many nieces, nephews, cousins, and friends.

    She was predeceased by her mother, Georgia M. Visocchi in 2011 and her father, Edward Driscoll in 1973.

    HER FUNERAL MASS AND BURIAL AT ST. PATRICK CEMETERY WILL TAKE PLACE PRIVATELY WITH HER FAMILY.
ARRANGEMENTS BY THE MCDONOUGH FUNERAL HOME, 14 HIGHLAND STREET, LOWELL 978-458-6816.