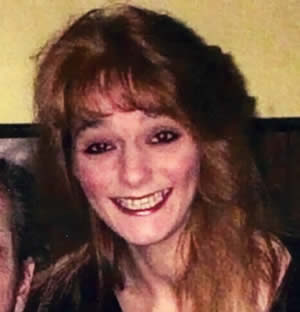 Dawn Friant
"Beloved Daughter"
LOWELL Dawn Friant, 37, of Lowell, died of cardiac arrest Friday, May 29, 2009 at Lowell General Hospital.
Born August 31, 1971, in Lowell, she was a daughter of James, and Dolores (Dias) Friant. As a lifelong Lowell resident she grew up and was educated in Lowell. She enjoyed knitting and crocheting, spending time with her family and friends. She was employed as a materials handler for various area electronics companies.
Besides her parents, James J. and Dolores M. Friant, of Lowell, she is survived by 4 brothers, Edward J. Friant and his girlfriend Robin Headle of Lowell, Gary Friant and his girlfriend Sue Bergeron of Lowell, James Friant and Michael Friant of New Jersey; her beloved aunt, Donna Black and her husband, John, of Hebron, NH; her uncle, Tom Friant of Greenville, NH. She is also survived by her boyfriend Billy Fuller of Lowell, and many nieces, nephews, cousins and friends.
YOU ARE INVITED TO HER VISITATION 8 UNTIL 10A.M. THURSDAY, JUNE 4, 2009, FOLLOWED BY HER FUNERAL SERVICE AT 10 A.M. AT THE MCDONOUGH FUNERAL HOME, 14 HIGHLAND STREET, LOWELL 978-458-6816.
BURIAL IN WESTLAWN CEMETERY, LOWELL.