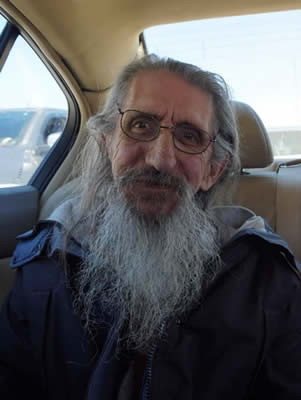 David Joseph Gouveia

LOWELL David Joseph Gouveia, 68,of Lowell, passed away Monday, October 29, 2018, at his home surrounded by his loving family. He was the beloved husband of Barbara (Clardy) Gouveia for the past forty seven years.

A son of the late Antonio Gouveia and the late Helen Kinney, he was born December 22, 1949, in Lowell, and educated in the local schools.
David made his lifelong home in Lowell, and worked for Glavin Construction for many years. He was a jack of all trades and helped in all aspects of the construction field.

He loved time spent with his family, especially his grandchildren, and also enjoyed gardening, spending time in the Mountains, and watching the New England Patriots and the Boston Red Sox.

In addition to his loving wife, Barbara, he is survived by his children, Kristie Gouveia of Methuen, David J. Gouveia of Lowell, and Tammy Gouveia of Texas; his thirteen grandchildren, Chyna, Felshuha, Khristion, Damien, Dominic, Korinna, Kaliena, Synthia, Fyona, Amea, Jemmea, Noah, and Kristel; and his sisters, Ana Maria Schaefer and her husband, Gerald of Lowell and Mary Louise Whitney of Lowell. He is also survived by his half siblings, extended family, and many nieces, nephews, and friends.

He was the brother of the late Margaret Landry and the late Antonio D. Gouveia.

AT HIS REQUEST, CALLING HOURS HAVE BEEN OMITTED AND HIS FUNERAL WILL BE HELD PRIVATELY FROM THE MCDONOUGH FUNERAL HOME, 14 HIGHLAND STREET, LOWELL 978-458-6816.