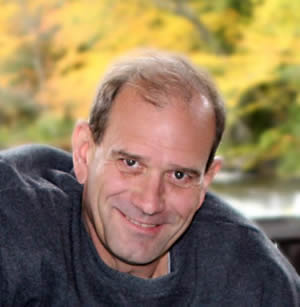 David S. Brown

David S. Brown, 58, Dunstable, MA, died on 5 August 2015 after a courageous battle with ALS. He leaves his wife of 34 years, Susan; his father, Forrest Brown and wife Pat (West Grove, PA); his sister, Karin Parsons (Cheswold, DE); a brother, Douglas and wife Thea (Wilmington, NC), and various extended family members. He was preceded in death by his mother, Carol R. Brown (Wilmington, DE).
As a child in Wilmington, DE, David won the hearts of many with his sincerity, easy going nature, and inventive mind. He belonged to local swim teams, attended St. Paul's United Methodist church, and at age 16, became an Eagle Scout.
Always looking for a challenge, in 1975 David joined the US Marine Corp after graduation from high school. He then attended East Coast Aero Tech and graduated in 1978 at the top of his class in aviation technology, which led to a successful career in Corporate aviation. His employers were well served by David's keen mind, perfectionism, incredible problem solving abilities, and total professionalism. His contributions to aviation safety were recognized numerous times in aviation magazine articles, by aircraft manufacturers, and by the Federal Aviation Administration (from which he received a lifetime achievement award). He was well respected in the aviation community and both he and his contributions will be missed.
David's genuine interest in everything around him gave him a wide breadth of knowledge. His understanding of mechanics, physics, and science enabled him to create or improve most things he touched. His grasp of a wide number of topics allowed him to be an interesting conversationalist with adults, while his playfulness and natural curiosity made him a favorite playmate among children.
David's happiest moments revolved around snowmobiling, from planning overnight adventures to overcoming challenges as they came along. He also enjoyed ATVing, kayaking, and building trails around his cabin in upper NH. Travel was always an exciting part of David's life - from exploring national parks and historical landmarks around the world to washing orphaned baby elephants in India and scuba diving in Africa. David always chose the road less traveled.
David was a perfectionist who wanted the best from everyone and everything, and he lived his life to the fullest. He overcame every challenge he faced except the one presented with ALS. His life was cut short by a horrific disease for which there is no cure, and worst of all, no hope. In lieu of flowers, it is requested contributions be made in his name to either the ALS Association ( ALSA.org) or CompassionandChoices.org.
A private memorial service will be held. Arrangements by the McDonough Funeral Home, 14 Highland Street, Lowell, MA 01852 978-458-6816.