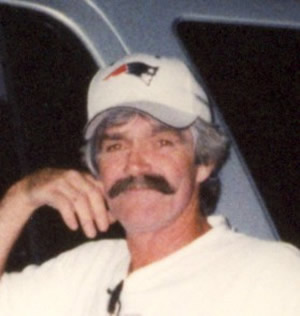 Daniel J. 'Danny' Burke
LOWELL Daniel J. 'Danny' Burke, 55, of Lowell, died unexpectedly, Wednesday, June 17, 2009, in Florida. He was a son of the late Patrick F. and the late Margaret 'Peggy' (O'Sullivan) Burke, and was born April 15, 1954, in Niagra Falls, Canada. He received his education in the local schools.
He made his home in Lowell, and worked as a roofer throughout New England.
His survivors include his brothers and sisters, James Burke and his wife, Donna, of Lowell, Maureen Burke and her husband, Thomas Judd, of Lowell, L. Vincent Burke and his wife, Anne, of Deleware, Catherine Burke and John Givens, of Lowell, Patricia Burke of Lowell, Kevin Burke of Medford, MA, and Richard Burke and his wife, Debra, of Lowell; many friends including two lifelong friends, Billy Ward, and James Judd. In addition he is also survived by many aunts, uncles, nieces, nephews, cousins, and friends.
He was the lifelong friend of the late Brian "Bubbles" Hamel, and Gerry Ward. He was the Uncle of the late Patrick Burke.

YOU ARE INVITED TO HIS MEMORIAL VISITATION, 9 UNTIL 11 A.M. FRIDAY, JUNE 26, 2009, AT THE MCDONOUGH FUNERAL HOME, 14 HIGHLAND STREET, LOWELL 978-458-6816.
HIS FUNERAL SERVICE WILL BE HELD AT 11 A.M. IN THE FUNERAL HOME.